Are you researching a move to Hawaii Island? How's your health?
There are three reasons some people will not or can not move to Hawaii Island-
Health care
Cost of housing
Lack of employment opportunities
Of these three, two can be dealt with either by selling a home on the mainland or coming in a solid retirement position so funds are not an issue or working from Hawaii with a job from the mainland. However, your favorite doctor from the mainland is probably not going to fly over here to take care of you if you end up with a serious illness. And because of the pay disparity of what doctors and health care professionals get paid here compared to the mainland, you probably won't see that favorite doctor pulling up a beach chair next to yours at Kua Bay either unless he is on vacation.
Why Does Hawaii Island Have Health Care Issues?
Because many health services are based on Oahu, Hawaii County suffers from limited access to various types of care, including primary, mental and specialized care, a State of Hawaii Community Health Needs Assessment reported. We have less than 250,000 residents on an island that is as large as the state of Connecticut. We don't have enough people to keep specialists fully loaded, so we have specialists that fly over from the much more populous Oahu, a few days a week. The cup is half full because at least the doctors fly over HERE, whereas it's much easier because we don't have to fly over THERE, to see someone. However, when a specialist is only able to see patients a few days a week, the wait can be long. And when you are waiting to find out if you need more extensive care or test results need to be read so you can continue on your path to wellness, this wait can be very frustrating. We have seen a few of our friends just fly back to the city where they moved here from to get medical care.
What Health Care Options Are There on Hawaii Island?
West Hawaii 
Kaiser Permanente 
As you may have seen with the pandemic, our island just does not have that many ICU beds and as the island population continues to grow, we are not building new hospitals. West Hawaii DID get a bit of reprieve when Kaiser Permanente opened up a new clinic in July 2014. The state-of-the-art, 40,000-square-foot facility in North Kona offers a full-service pharmacy and vision center, the latest in diagnostic imaging with digital mammography and digital general radiology, lab services, pediatrics, family medicine and 25 other specialties. The three-building campus is situated on a 9-acre lot at 74-517 Honokohau St. The two-story medical office includes 37 exam and procedure rooms. One of the benefits of being a patient with Kaiser, is that they can't help you, they will fly you to Oahu and find someone who can and they foot the bill. I did a little research about Kaiser if you want to learn more. 
Kona Community Hospital
Located in South Kona in Kealekekua, Kona Community Hospital was founded in 1914, and has operated in South Kona since the building was constructed in 1975, when South Kona was the hub of activity. People have good and bad days there, meaning I have heard personal stories, but this article is not about my recommendations.  (I will say, they took care of my infant son when he was bitten by a dog and sewed him up so well that you can't see the wound on his cheek.) One issue the hospital faces, it has to act as the sole hospital for all of Kona and South Kona which can leave it short staffed. In March 2021, Legislators were pushing forward the conversation about constructing a new hospital in North Kona with a pair of resolutions requesting the Hawaii Health Systems Corporation conduct a feasibility study. You can learn more about that by reading this article in West Hawaii Today. 
I have to give a shout out to Kona Community Hospital bright point, their end of life protocol/ bereavement program that was put in place before the pandemic. I put this in here, because I have had two close family members pass in front of me and I was left after they passed away with no grief support or understanding of what happens next. This is an important program, especially if you are here on the island alone with a spouse without family. Code Lavender Program. Code Lavender helps humanize that empty moment, as well as honor those who have passed and give support to those facing the uncertainties of grief and loss.
North Kohala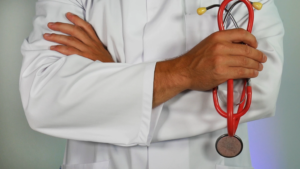 If you are looking at living in North Hawaii, the Queen's North Hawaii Community Hospital is top notch and is a 35-bed rural acute care hospital located in Waimea (Kamuela). More than 300 employees and over a dozen employed physicians staff the main hospital, as well the outpatient clinics located in the Lucy Henriques Medical Center, at our Primary Care Clinic located near Longs Drugs, and at our Specialty Clinic located in the Parker Ranch Center.
The Queen's North Hawaii Community Hospital holds the following recognitions:
The Joint Commission accreditation
Level III Trauma Center designation
Kohala Home Health Care – TJC accredited; designated Top Agency of 2016/HomeCare Elite
Baby-Friendly designated birth facility by Baby-Friendly USA, Inc.
East Hawaii 
Hilo Medical Center delivers a full range of services with a strong emphasis on patient satisfaction and aloha. They boast to providing high-quality health care with the latest technology and expertise. This hospital also helps West Hawaii residents with a variety of services such as hip replacement surgeries and other services needing specialists who live on the island. As housing is less expensive in East Hawaii, keeping health care workers on the island is easier in Hilo. They offer a wide variety of community care and education services, too.
Health Care Plans
One of the largest health care plans for Hawaii Island is HMSA. https://hmsa.com You will find MANY of the island health care offices and professionals take this insurance coverage. One of the best aspects of HMSA is that they DO offer online care opportunities to their members. Thanks to COVID, technology has come a LONG way in providing Telehealth opportunities on the island. Here is more info: https://hmsa.com/well-being/online-care/
The long and short of it is this: We have a health care provider shortage, with doctors retiring faster than they are being hired and staying on the island long term. Specialists make more money in Oahu where the population is larger and they help service our island with appointments a few days a week. Telemedicine may help make these issues better now that more people are accepting it's use. This is also important for people who need mental health services.
When you move to Hawaii Island, one of the reasons you may have chosen to live here is our rural and laid back lifestyle with plenty of open space and lack of crowding. It has its down side, too.
Tips:
If you are considering bringing children to the island, start looking for a primary care physician/pediatric doctor sooner than later. When calling to find a primary care physician, the first thing you may wish to ask is if they are accepting new patients.
Stay healthy! That is how our family has managed to stay out of doctors offices and we try to be careful out in the natural world to avoid emergency room visits. However, there are annual exams that are needed, or the occasional deep cat bite, that require a trip to the hospital, (THAT was an experience for Eric!)
If you lean towards naturopathic and holistic healing, we have some great clinics in Kona. (We are fans of Dr. Corrine Soto and her group of practitioners at the Koa Clinic.)
If you would like to tap into the experiences of other new residents to find out who they recommend and what their experiences have been, consider joining my 365Ohana group where you will be granted access to Private Facebook groups in either Kona or Hilo to help you make careful decisions and ask questions. We also offer community resources, education, and connections to professionals to help you purchase a home. You can contact us directly!