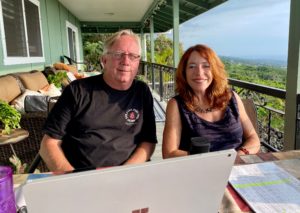 Did the most recent eruption of Kilauea cause a dip in the real estate market? Not that we know of, but the market continues to burn as hot as the caldera right now.
Lance Owens, REALTOR and President Elect for the West Hawaii Association of Realtors and I filmed the West Hawaii Market update on Thursday, October 7th a live event for our home buying Facebook group and "365Hawaii Real Estate Minute" YouTube channel.
Here are the numbers and some thoughts on the market:
1. 48 homes sold in Sept. in North Kona. 31 of those sold in under 10 days. And 18 sold for cash. Meaning people are still getting offers accepted with the need for financing.
2. 37 condos sold in Sept., 20 of those sold in under 10 days. 21 were cash deals.
3. Median price of a single family home is $887,450 – an 11.6% increase year over year.
4. Median price of a condo is $440,000 a 12.8% increase year over year.
5. As people flee the cost of single family homes and purchase land instead, land prices have increased 127% year over year. Year to date, median land price is $500k, but year over year it is $1,750,000.
6. It would appear that the market has slowed down, but the extreme lack of inventory to blame as there are just not many homes to be purchased and those that do come on the market sell very quickly.
7. The demand level is less when homes hit 1.5 million and above.
Here is the video we created discussing the stats and a few issues going on in the industry about getting offers accepted during a multiple bidding war:
I read a report on the national news that homebuyer sentiment is pretty low right now as buyers believe prices and demand have to fall at some point here, but the national economists are saying that is not true, as there is still buyer demand that will outstrip supply simply because construction can't keep up.
Eric Ziemelis
is working with three clients looking for condos in Kona and all of them have been out bid on their offers.
In East Hawaii, one of our referral clients just opened escrow on a home in Hawaiian Beaches for $350k. She was the first offer, needed a mortgage and got the house. So, depending on where you are looking, and in which price range, will determine how much competition you will face.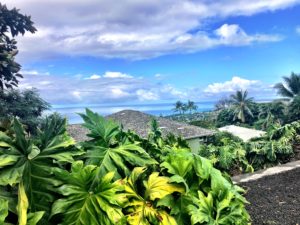 And there ya go. If you ARE in the market, Eric can put you on a listing alert so you can keep an eye on what is coming on the market and we hold monthly live real estate updates, as well as monthly Zoom events with Realtors from around the island reporting out what is happening in their markets and taking questions. Be part of the live audience!
Join the 365 Ohana and get access to our private groups and resources!