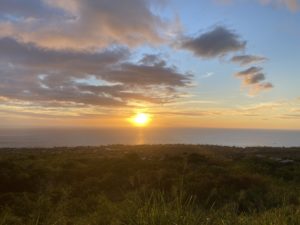 The rabid interest in West Hawaii real estate has led to a 63.41% year over year increase in the number of single family homes sold in North Kona and a 21% increase in residential sales in South Kohala according to statistics from Hawaii Information Service for October 2020.  
As a sign of how hot this market is, inventory is at the lowest level for this date since the monthly housing statistics were first reported.   Since the "great move" began in June, pending sales are strong and the continued lack of inventory is driving up prices. The current data trend shows several similarities to the peak demand years of 2003 and 2004, however, over 30% of homebuyers in West Hawaii are paying cash for their homes, unlike only putting down 0-3% in the pre-housing crash days.  Prices ranging up to $1.5 million are in the peak demand category. Inventory for homes listed below $700,000 are less than 20.
Median prices for single family homes in North Kona jumped 32% year over year as more homes are selling in the upper echelon of prices due to the lack of inventory below $700,000. The median price of homes was $869,000 with condos jumping 8.32% year over year to $371,000 up from $342,500 in 2019. Condo sales have been improving and sales are up 7.5% from last year when 40 condos sold in October 2019 and 43 sold in 2020.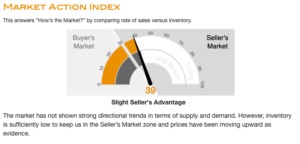 Land sales are following the trend of the improved residential market with sharp decline in inventory with sales rising 133% year over year from 9 in 2019 to 21 in 2020. This improved demand has caused  prices to increase  dramatically since August.  This demand and price trend is similar to the peak demand year in 2004.
What does all this mean if you are looking to get into the market in West Hawaii? Compete or wait. My Realtor partner, Lance Owens and I did our monthly live market update on Friday and he said that the normal cycle is that people will live on this island for two or three years and decide to sell and leave. Yes, it's true. Sometimes people miss their families, have new grandchildren they want to be there for, have aging parents to care for, or a myriad of reasons that make residing 2500 miles in the middle of the ocean not ideal for the long term. Just being honest. Those folks will open up new inventory in a few years. If you want to live the island lifestyle before then, get your pre-approval and let's get you into the market.