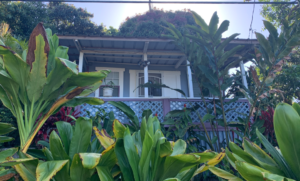 As you know, the market is rather fierce here on the island and many homes are getting multiple offers. There are some Realtors that are having their buyers use a, "escalation clause" which makes it so that their client can come in at say $3000 above the best offer (to a certain set amount) and beat out the competition. 
Many Realtors on the island don't like these clauses and after doing some research, it does not always work for "the winner" and we have been hearing of deals falling apart shortly after they go under contract.
One of our brokers said the reason they also don't work very well is that sellers don't understand them, and sometimes the buyer's don't either! Before deciding to try this "sharp bid" tactic, read a bit more about them.
What IS an Escalation Clause?
An escalation clause is language written into a purchase offer that automatically increases your purchase price by a certain amount above competing offers, until the offer reaches the maximum price you are willing to pay for the home. An escalation clause only goes into effect when there are competing offers. Put another way, Escalation clauses essentially allow prospective buyers to offer slightly more than any additional offer submitted after their initial offering.
How Does An Escalation Clause Work?
Here are the primary questions an escalation clause will answer:
What is the original purchase price?
How much will that price be escalated above other competitive bids?
What is the maximum purchase price in case of multiple offers?
If, for example, an investor submits an offer of $400,000, they could supplement their offer with a clause that specifically states they are willing to beat any additional offers by a specified amount, up to the maximum amount they are willing to spend. Therefore, if a $405,000 offer is submitted after their initial offer, an escalation clause will make it possible to beat the competing offer by a predetermined amount. As a result, the investor needs to clarify how much they are willing to beat subsequent offers by, and up to a maximum price point. That way, the clause will incrementally beat out any subsequent offers up to a designated price point.
Once the escalation clause is triggered, it will continue to increase your offer amount above competing offers until your designated limit has been reached. If another prospective buyer also presents an offer with an escalation clause, both clauses are triggered. In that case, the offer price on the home automatically increases until one of the buyers' price caps has been reached and the other buyer has a higher bid.
Eric was helping a client craft a competitive offer for a home in Kona. He submitted the bid and was told by the Realtor that three people had come in with escalation clauses. People ARE using them here in West Hawaii, so I wanted you to be aware of this term, how it works and how it impacts offers that come in to be evaluated by the seller and listing agent.
Both Eric and I have our real estate licenses and can help you with your home buying goals or refer you to one of our partners who are located around the island so you know you are working with the a neighborhood expert!
Let us know if you would like to chat via Zoom or be placed on a listing alert!