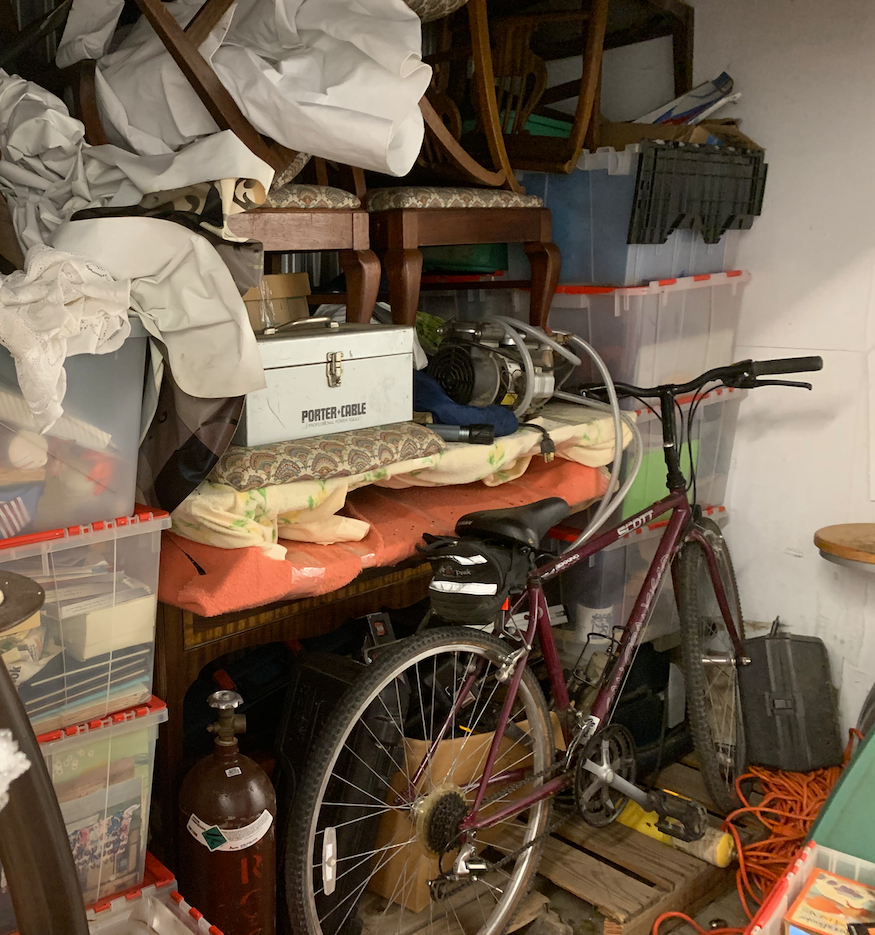 All of us who moved to Hawaii had that shining moment that we were actually going to see our dream turned into a reality and wake up each day in Hawaii. At some point after that, we had a less shining moment of knowing we were going to have to make a decision about shipping our things to the island. Over the past year or so, the cost of shipping to the island has increased, making getting quotes and deciding how much to bring even more time consuming.
Our Personal Experience Using Honolulu Freight Company
SO, I wanted to share a video
(LINK Here)
Eric and I created when we were shipping the last of our household items to Kona in 2019 and we discovered the fine art of palletizing our belongings and saved ALOT of money doing that by using Honolulu Freight Company. We had spent over $5000 getting a shipping container to move our things OFF the island in 2016 and left much of what we moved to Lake Tahoe in a storage shed until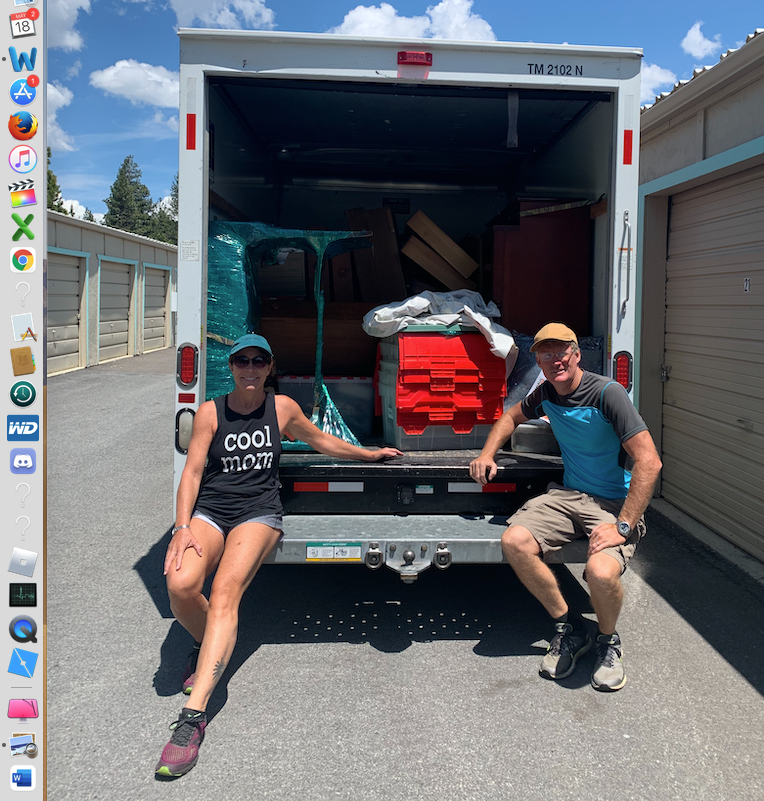 we had a house large enough to finally "call it all home" to us in 2019. We drove it down to San Leandro near the Port of Oakland and basically stacked everything on two pallets, wrapped it in Saran wrap, and the dock guys picked it up and drove it to the warehouse and it went on the boat from there. Easy peezy, nice and cheesy.
Crowd Sourcing From People Who Have Recently Moved or Researching
In my 365 Kona Newbies and 365 Hilo Newbies groups, I am seeing folks sharing information about shipping their cars and belongings with current (spring 2021) rates that you may be interested in.
FYI: People who don't want a hassle and want to know their car is being handled and delivered are suggesting
Kona Container/Car Guy.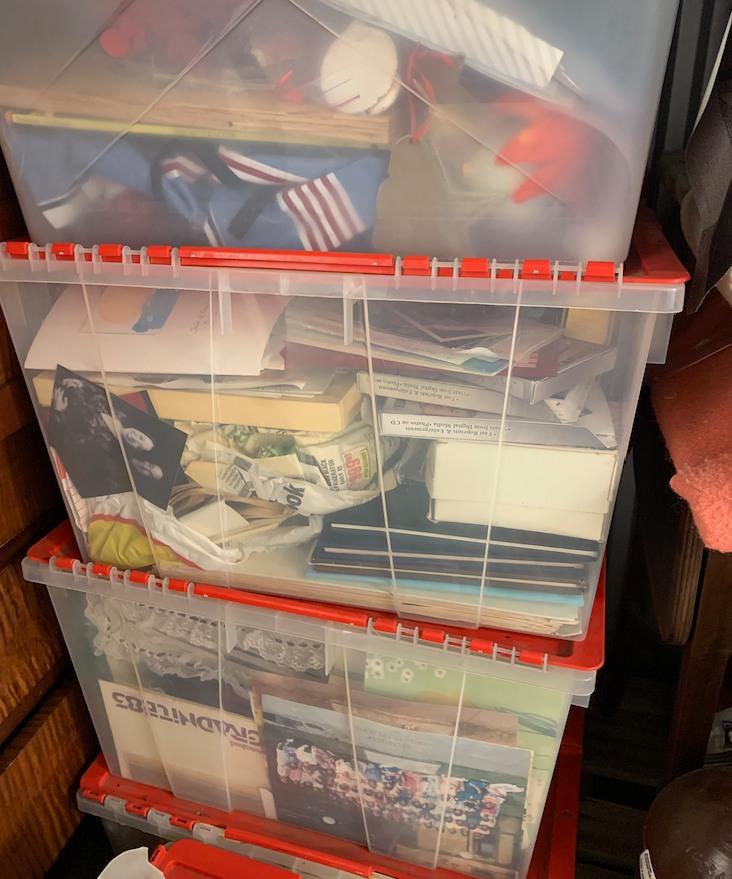 Question:
What shipping container company everyone has found to be most affordable? We are considering leaving our bed/mattress & couch here to sell & buying when we get over there. That way we can save, and just get a smaller container. Any suggestions on how early we should start purchasing shipping containers, or knowledge of how long the process of everything takes? I'm a major planner, so the more details the better
Answer: I used Prime Hawaii Movers and they were really good! They charge by the cubic foot so you don't need to worry about a specific container. I'm very glad I brought my bed and couch bc things can be way more expensive here and since this moving co doesn't charge for an entire container (unless you use it all yourself) it is well worth bringing what you have…if you like it. I started the planning process a few weeks prior to my expected move and they were right alongside me through the whole thing. My estimated cubic feet changed a little bit from the beginning to the actual move, but they were good with any changes I needed to make and patient while I did my thing. I packed myself but they secured everything with well padded blankets and not one item was damaged or missing. They picked up my load and delivered it into my new place upon arrival. It took about 3-3.5 weeks but was given a window of 4-6wks. I was very pleased with the job they did from beginning to end and I would highly recommend them.
My service rep was Daniel at 808-800-2315
Real Figures To Help you Compare!
Thanks to Maria L for this one!
I noticed a lot of people on here curious about different shipping prices / containers.
Thought I'd share my quotes in the hopes that it helps!
-Matson: 20′ container (19'4″ x 7'8″ x 7'10") from Oakland – door-to-port = $6,600
-Matson: 20′ container from the East Coast (NC) = $10,000
-Matson: Car from Oakland = $1,751
-Pasha: Car from Oakland = $1,495 (does not accept private container shipments)
-Kona Container Guy: 20′ container from Oakland = $10-11K
-Kona Container Guy: single pallet (~30 medium boxes) from Oakland = $2-2.5K
-PODS: Single container (8 x 8 x 16) from Oakland = $6,500
-PODS: Single container from East Coast = $9,000
Steve H:
Over the course of a year, I shipped seven 48″x48″ pallets (90″ height max) from Phoenix, delivered to my home in Kailua Kona (one pallet can hold a LOT of stuff!). The cost was $1,100 – $1,250 per pallet, and it usually took 15-20 days. I used DHX – Dependable Hawaiian Express. I found them to be VERY dependable: they use their own mainland trucking company to pick up on the mainland and deliver to the port. They can arrange a pickup within one day of your call. I highly recommend them!
Patti C:
Thank you they just quoted me door to door $1100 or $714 if I take to their dock and p/u in Kona. All the other companies were to take to their dock and pick up for $900 to $1000. DHX Sounds great! Cheapest price I have seen. And they quoted 48×48 pallets not 40 x 48 pallets.
Ask Questions Yourself!
We also offering personal Zoom call consulting when you join the 365 Ohana if you are planning on buying a home in Hawaii.