Buyer fatigue is here.
I'm not a REALTOR nor am I a mortgage broker, but I get the emails from the folks who reach out to me asking if I can help them try and either buy a home in an impossibly low price bracket or ask for my advice about when the housing market will "normalize" so they have a shot at getting a home.   I receive messages from the buyers in my 365Ohana group losing one house after another to cash buyers or people from expensive housing markets who can outbid a dozen others and still believe they are getting a deal as their market prices are much higher. They wonder how much less house should they try to get in order to get SOMETHING.
On a personal level, my cousins are going through multiple bidding wars in the Bay Area and have spent months of getting their hopes up of buying a home.  They have put in offer after offer and are not even getting a counter offer as they watch yet another home disappear.  They are tired. Buyers here are tired, too and they are not alone as this is happening around the country.
My team and I held our first "TTT Zoom Meeting" last week for members of the 365 Ohana. (TTT-Third Thursday at Three) This monthly event features me moderating a panel which includes my REALTOR partner, Lance Owens, LUVA Real Estate and my mortgage partners, Scott and Marla Wynn, Wynn and Eagan Team/Citiwide Home Loans.  We discuss a hot topic in the real estate market and then answer questions from the attendees.
This past week we fielded questions from anxious homebuyers for an hour. Questions of how could they compete in such a fast paced market on the Big Island for homes, should they wait, should they buy land and build instead of buy and more. Excitement has turned to concern.
Strategies to Compete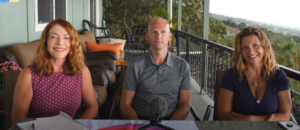 The Wynn's suggested getting pre-approved for a loan as selling agents are not entertaining offers without pre-approvals right now. They also offered some really smart strategies in our March update here.
Lance gave some insight on preparing to come in with a highest and best offer at the outset and being prepared to have cash to fill in the gap in case the appraisal comes back lower than the purchase offer. He also discussed the scarcity of builders/contractors right now on the island as so many people are switching over to building a home instead of competing on already built homes. Lance created a blog post about his OWN recent build to give you some insights into doing this here. 
Peak Demand

It's a tough market out there, folks. An expert who tracks real time data stated today the we may be at the peak of buyer demand right now as April is usually the hottest month of the year for real estate. Add to that rates have just started ticking up creating another "FOMO" problem as buyers fear they will miss the boat on low rates. He said, between buyer fatigue, rising rates, and getting past April, that inventory could come back on the market as buyers pull out a bit. A BIT. So, a LITTLE hope for May and summer, maybe. (Here is the video analysis from Altos Research) 
Frenzy Causing Despondency
The sentiment on the island is one of worry and sadness as housing becomes more expensive and scarce. We created a video recently around this subject and had over 6800 views on the video with comments that contained a general despondency over what is happening in the market, but also resentment from locals frustrated they are being priced out of a future home for their families.
I am drumming up volunteers through my 365 Kona Newbies group to create a housing advocacy working group to develop ideas that don't have to raise taxes to address housing attainability.
Upcoming LIVE Events To Ask Questions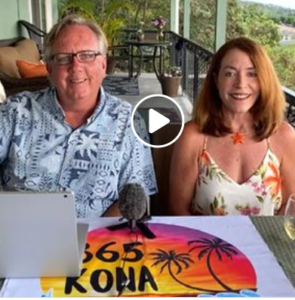 If you are considering buying a home and want to get your questions answered, join our 365 Ohana group. I can connect you with a Realtor from another market or jump on the West Hawaii market update we have scheduled April 8th at 5 pm LIVE on my private homebuyers group on Facebook. We will also be holding our monthly mortgage update a week later on April 15th at 5 pm and our TTT is going to be April 22nd at 3 pm via Zoom.
We are in unprecedented times. Hang on.