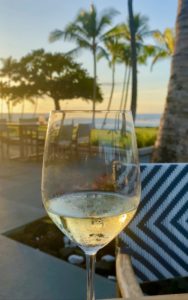 The Canoe House is one of the best ocean side restaurants on Hawaii Island. I have enjoyed dinner here twice before and I recently went back with a girl friend to enjoy dinner before the hotel opened this week.
We had a chance to savor the sunset as much as the cuisine, which included a table side flambe dessert, ridiculously tasty radish salad and Japanese spiced edamame. Canoe House also has a signature bread that is both salty and sweet and the perfect carry for the Kauai shrimp dish sauce!
We mused about coming and just enjoying the bread (which we dubbed "Destination Bread") and their heavenly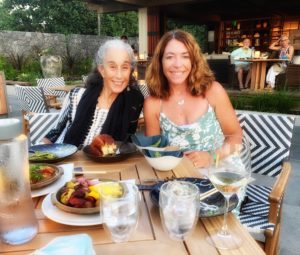 Cakebread chardonnay at the fire pits all evening!
Come enjoy the Canoe House if you are looking for a memorable evening in Hawaii, a fine dining experience with superb service and a glorious view.
Here is the little video short I did of our time there.
If you enjoy the lifestyle of Hawaii and are considering purchasing real estate, we can make the whole process easier with expert advice, books/guides, blog posts, Facebook groups and connections to trusted professionals. Contact us today!