In our latest YouTube video, we introduce you to Chef de Cuisine, Junior Ulep, Meridia Restaurant, at the Westin Hapuna Beach Resort and show you glimpses of his Mediterranean themed menu. We were treated to a menu tasting of an eclectic array of appetizers which included locally sourced Keahole abalone and grilled octopus with fiddlehead ferns, as well as Kaua'i shrimp, Kona clams, mango gazpacho, bacon wrapped dates and more! We also enjoyed dinner (the lamb chops were divine), dessert (chocolate and raspberry lava cake) and cocktails (check out Ophelia's Remedy)
In this video we also discuss our intention to bring you more of these types of "Meet the Chef"/ "Meet the Farmer" videos to learn about the lifestyle of the Big Island. Who should we feature next? Comments here on the blog or on the YouTube channel are welcome!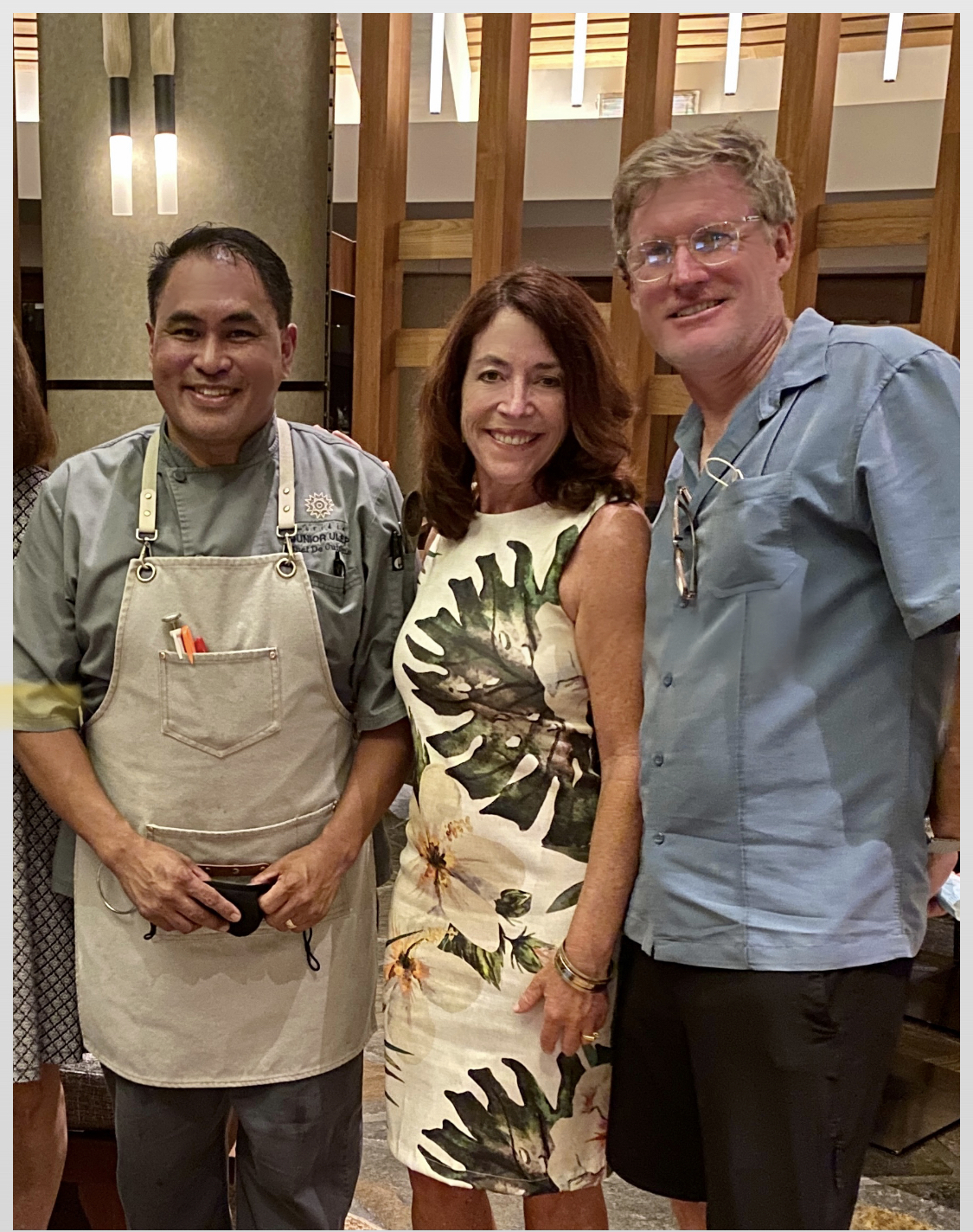 Meet Chef Junior
Chef Junior is one of the most inventive (and resourceful!) chefs on the island, utilizing his relationship with local farmers and food hubs to incorporate locally grown produce and fruits into his menu, as well as growing herbs and vegetables in the resort gardens. His passion for creating unique and beautiful food is evident in each dish! He even created his own Pahoa Berry jam for the carefully constructed Charcuterie board with hand made wild boars head cheese! (see below)
Chef said if you dine at the restaurant, ask the server to have him come to your table and introduce himself and talk story about the menu items. Now, THAT's service!
For reservations, see the whole menu and directions: https://www.meridiarestaurant.net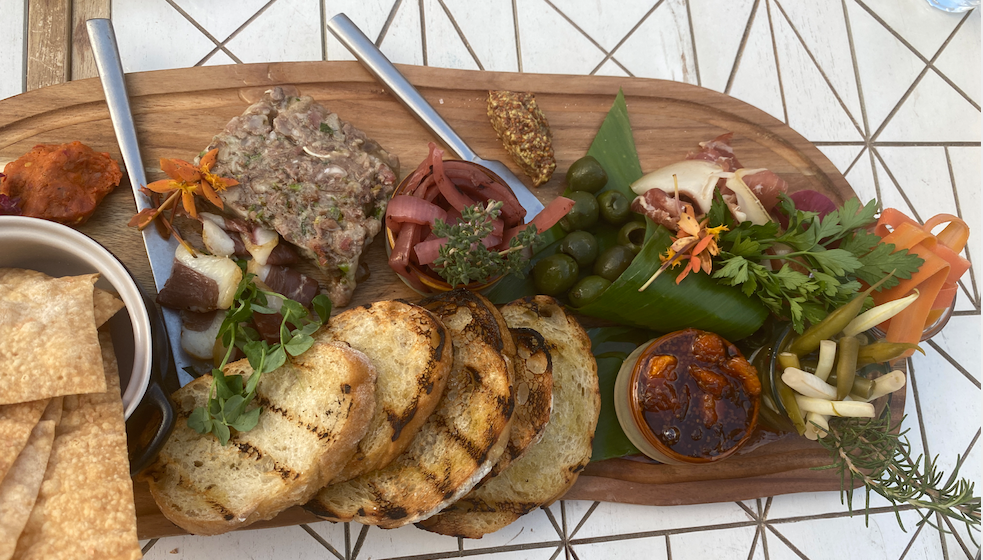 Charcuterie Plate De Maison featuring Jamon Iberico-"Spanish Cured Ham" , Prosciutto di Parma-Italian Carved Ham, 'Njuja-spicy spreadable park salumi, house made pickled green beans, Castelvetrano Olives from Southern Italy, wild boar head cheese, pahoa berry jam, lavosh, and grilled sourdough bread.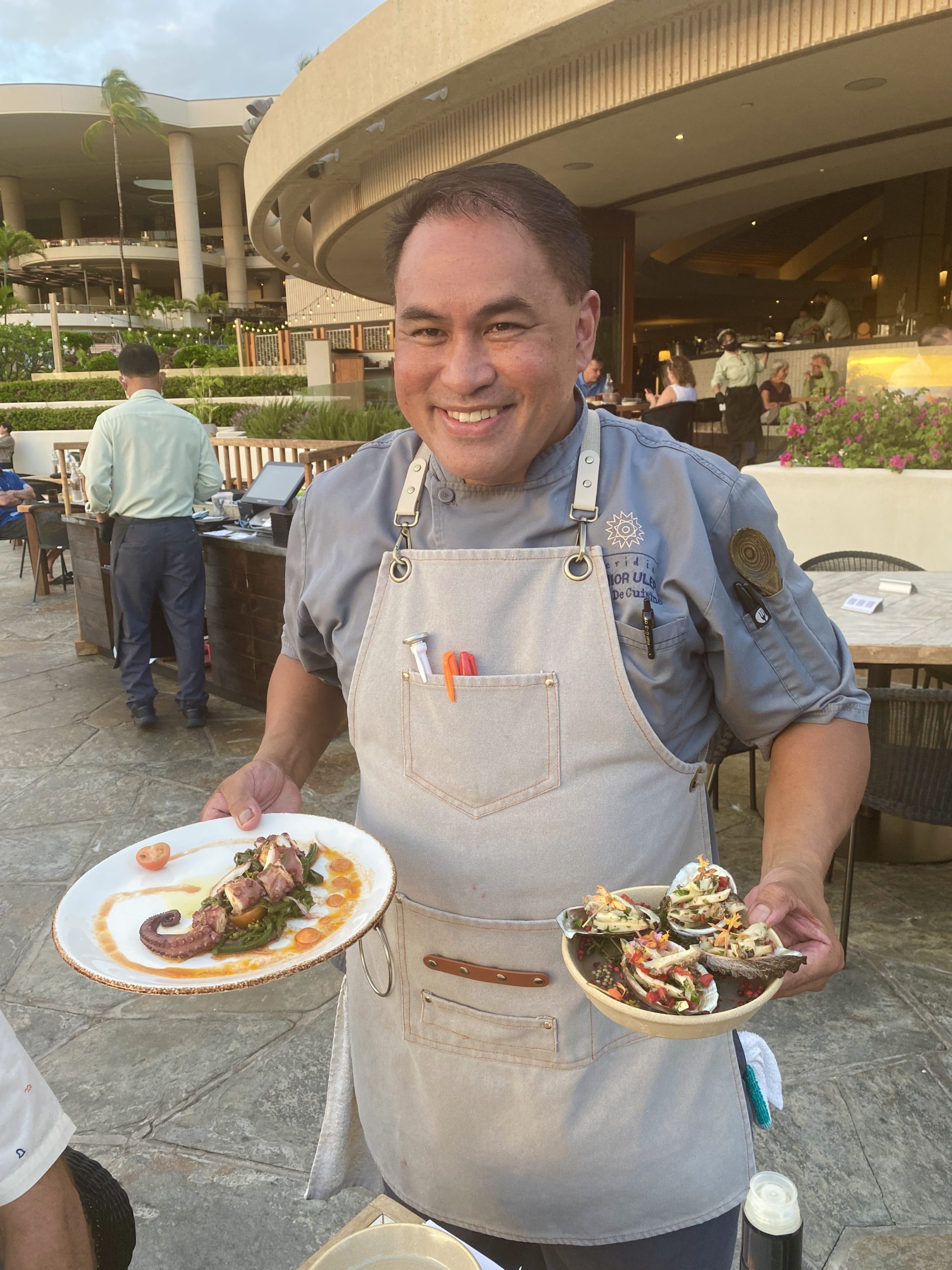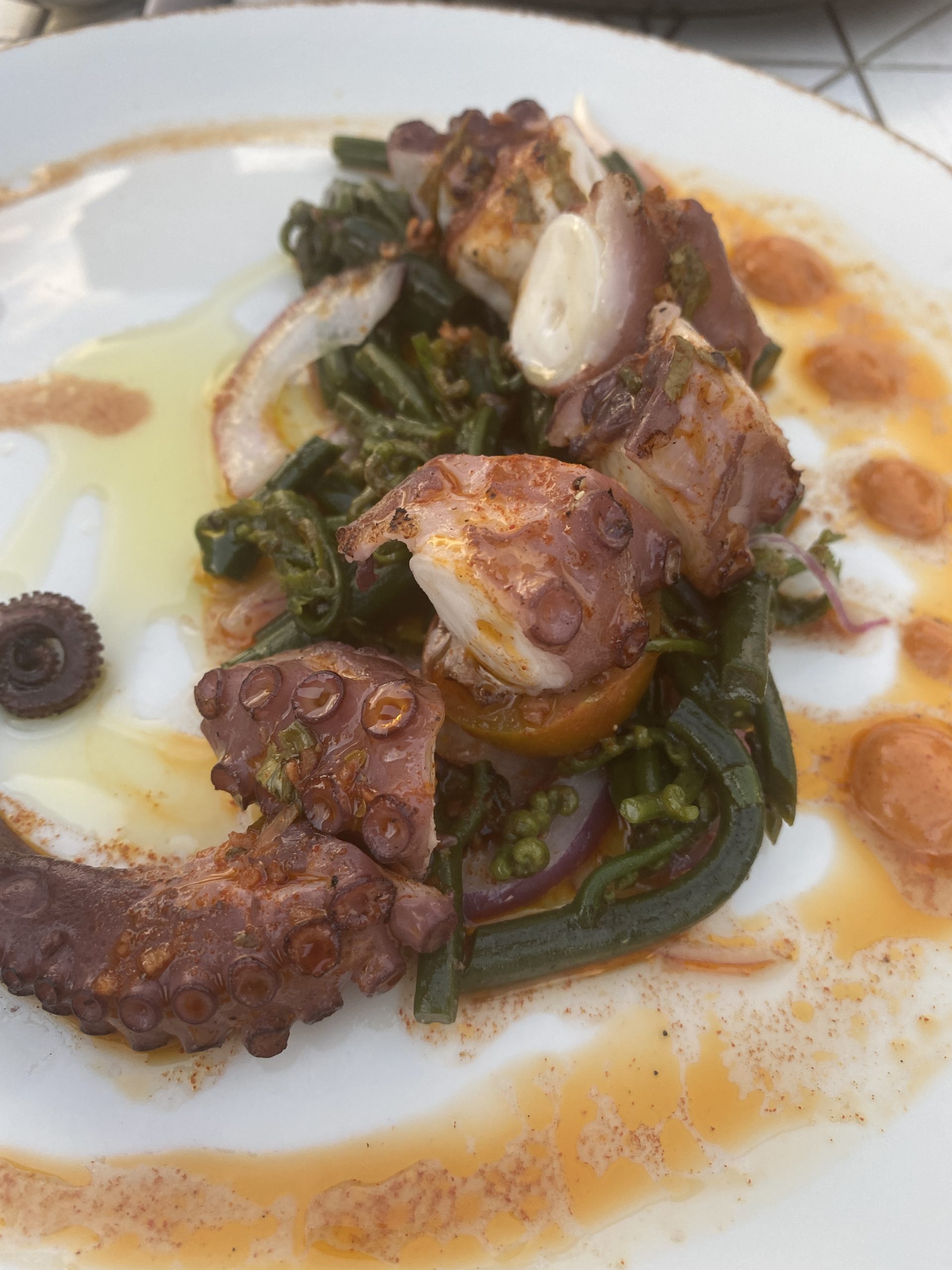 What is Chef Junior holding?
Grilled Octopus, Mojo Verde, 'Ulu Bravas, Big Island Fiddle Head Fern Salad
and
Keahole Abalone Escabeche
Garden coriander left, chive vinaigrette, pickled mustard seeds