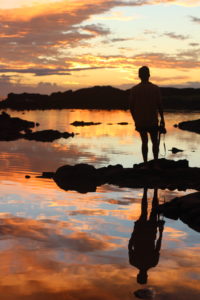 Tonight, a friend of ours who moved here shortly after the pandemic began, invited us to a beach side picnic. As we enjoyed the sunset and talked about our favorite adventures on the island, I could tell there was something a bit uncomfortable going on.
Now, I have to let you know, that this beach has been the site of a few friends trying to "let us down easy" in telling us they decided to change the arc of their lives by leaving the island. I was already starting to flinch waiting for it to come to the inevitable discussion, like a rose ceremony on "The Bachelor" when you get the news that they just can't see spending the rest of their lives with you. Sigh. The swinging door of people who have found that island life has been fun, but after two years, and going home for Christmas, not perfect. Time to go home. To family. To finding a mate. To a less expensive lifestyle. To finding better healthcare. Oh, the reasons are many and varied, but oh, so valid.
This is what is it is like living on an island. For the person leaving and for the person staying.
This friend of ours had been part of our adventures and we took him in a bit because he arrived single. I WILL say, dating on this island has its challenges for single people. Most of our friends who have been on the island for any length of time, do not come here alone, especially if they are under 55.
Loneliness is the wolf at the door.
Why do I share this story? Because it is part of the life and the heartbreak of living in Hawaii. Ask anyone who has been here for any length of time, and they, too, have a story to share of someone whom they befriended who decided for one reason or another just couldn't be happy for the rest of their lives living on the island. Or have to leave to find a better job or healthcare like one of my best friends, Kari. I have a local friend who seriously won't be friends with anyone who has not lived here for at least five years. He is tired of watching friends leave. I can't share that ability, because I have been chosen, for one reason or another, to welcome, befriend and help the folks who felt they were drawn/called here to try and thrive. I can't help them all. They are on their own journey. It's a path fraught with peril. Loneliness is the wolf at the door. I have tried so hard over the past ten years to create an ecosystem where people can meet other "newbies" to form community and connection. I try and convey the knowledge that when they arrive on the island, it's perpetual fall…winter is coming. They have to circle the wagons and find people who can help each other when vehicles break down, someone gets sick, a spouse decides to leave..coming to Hawaii is just like it was when the first human stepped off a canoe after a long ocean journey. You have to dig in. At least the folks coming off the canoe had already formed Ohana.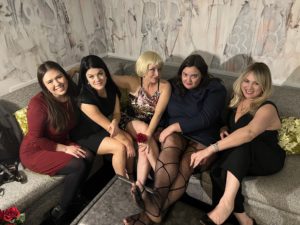 Island Living is NOT for Everyone
Is island living for everyone? No. It's trial by fire on a variety of fronts. Resiliency, health, fortitude and the ability to put the intention out to create community are factors that help with success. Does everyone have the tools. No. Should I put together a retreat on how to make island living successful? Probably. We can sit around a campfire and talk about survival skills. (I can hit one of my favorite topics,,,"wherever you go, there you are.")
So, today, I am sad that my friend is leaving. I am happy that he is going back to his friends who are elated by his imminent return. Did he have an adventure he will never forget? Yes! He gets to include, "I lived in Hawaii" on his personal resume. I am happy for him and glad for the time we spent together. He helped many of my newbies who needed rides, furniture moved and such. This is why I do the work I do. To meet fantastic people like him. The island is losing a gift, but the island has been here before. Many times. She beckons and calls and sometimes she also says Aloha. It's life here.
If you want to learn more about life in Hawaii, join the 365Hawaii Kona Newbies Group or Hilo Newbies Group. Answer the questions like a real human so we know to allow you in! That is another way to survive here. Be honest, kind and seek to connect.