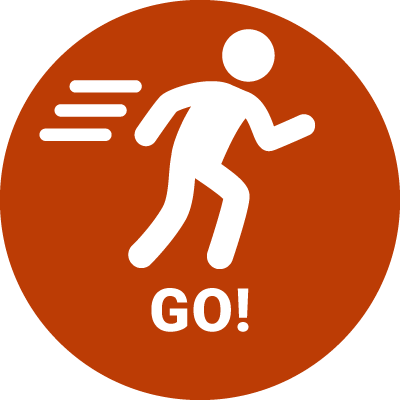 When you live on Hawaii Island, you see natural disasters, you just do.
Watching fires marching towards one of my favorite vacation spots, South Lake Tahoe, today and seeing the destruction wrought by Hurricane Ida in Louisiana and along the Gulf Coast this past weekend, I am reminded of Hawaii Island's past disasters with the five month long volcanic eruption in East Hawaii in 2018 and the recent 40,000 acre brush fire near Waikoloa Village just a few weeks ago.
A community is only as strong as the residents within it who pull together to help those that can't help themselves because they have been evacuated from their homes or worse, lost their homes with nothing to go back to.
I want to share a few recent disasters that I have witnessed and the outpouring of Aloha from each one.
"The Hub" aka Pu'uhonua o Puna
During the 2018 eruption, over 700 homes were burned and engulfed with lava from Kilauea volcano in the Puna District of East Hawaii. The Red Cross initially set up a center to help care for the displaced, but the local community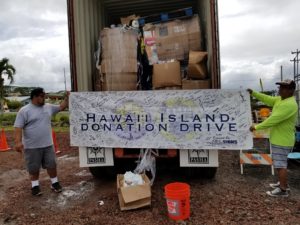 went MANY steps further by creating "The Hub" aka Puuhonua o Puna. The lava flow continued for five months, during which donations came in from all over the island to help provide meals for the displaced. My 365Kona Newbies group helped donate money and items and my husband and I delivered it to The Hub, which at that point was basically a muddy field set up with tents and a make shift kitchen to cook meals and give people a place to share their shock. I was so impressed with the kindness of the people there and they worked tirelessly for months to help their neighbors.
From the House of Representatives of the Thirtieth Legislature of the State of Hawaii,  "Amid the fear and uncertainty that followed the opening of the fissures in Leilani Estates, individuals rallied together to serve the unprecedented and ever-changing needs of the community during what would become the most destructive natural event in the history of Hawaii's Puna region. In May 2018, the organization Puuhonua o Puna was established under the leadership of local volunteers in response to the unique and growing community needs stemming from the Kilauea lava flow. Puuhonua o Puna served as a community resource center during the 2018 Kilauea lava flow crisis, providing affected residents with valuable information, hot meals, bedding, clothing, diapers, pet food, tents, and other essentials. Through its work to support, unify, and empower victims of the 2018 Kilauea lava flow, Puuhonua o Puna served as a catalyst for future community-based efforts and became a symbol of inspiration, resiliency, and hope."
You can read more about it here from the Hilo Tribune: Puuhonua o Puna and volunteers support evacuees with Aloha 
South Kohala/Waikoloa Village Brush Fire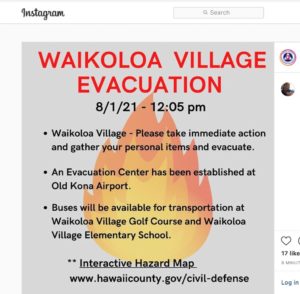 On August 1, 2021, a fast moving brush fire was threatening South Kohala. Volunteers in Waimea brought food and water to first responders as they battled the 40,000-acre brush fire that was burning near the Department of Hawaiian Homelands Puukapu Subdivision. The residents of that subdivision shared their Aloha by helping the first responders who were trying to help save their homes. The Hilo Tribune wrote about it here, Volunteers Work To Support Those Battling South Kohala Fire.
When I heard the fire officials were evacuating Waikoloa Village later that day and sending the evacuees down to the Old Airport in Kona, I saw a friend on Facebook who was already down there and asked her what the scene was. She said people were starting to show up and the Red Cross had opened up the community center, but because of COVID, was not serving meals. I then called my friend, Louise Ungerman, owner of Pizza Rovers, a mobile pizza oven and food truck. She said she could get down there with her husband and set up her food truck so we could offer free pizzas to the evacuees. Her husband, Jeremy and Louise also called other food truck owners to see if they could help, as well. A large grill and volunteers were procured by the owners of Sweet Life, so hamburgers and hotdogs were on the menu now, too!
365Kona Newbies Jump Into Action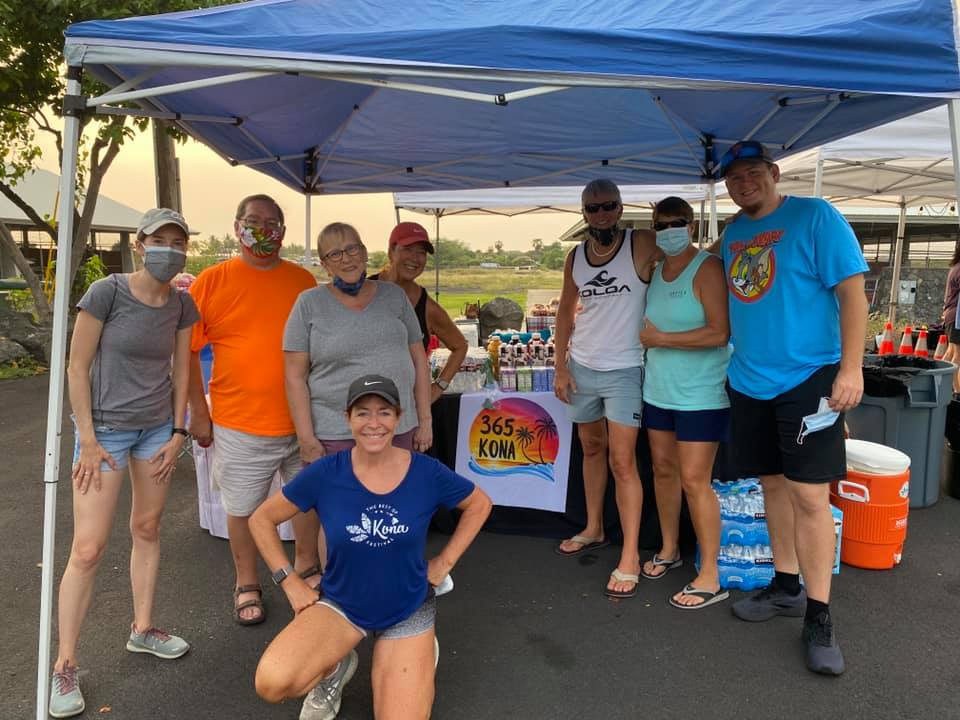 When I knew we had a way to cook and service food, I created a quick video for my 365 Kona Newbies Group asking for their help either with cash donations or if people could come down with beverages/snacks/food donations or volunteer to help serve dinner. I put my tent and tables in my car and headed down. We had about ten volunteers from the group show up to either help set up and serve or drop food. Meanwhile, I call had gone out to the 365Hilo Newbies Group, as well, so during the time we were down at the evacuation area, the members of both groups donated over $900! We were able to serve about 75-100 people gourmet pizzas and grilled burgers and hotdogs with a bevy of chips, snacks, lemonade, water for free with a bounty of Aloha!
Here is what an evacuee shared: "I was feeling helpless, scared, sad, and worried. But I also feel grateful for the outpouring of kindness from my friends, family and neighbors who checked in on me and now even strangers. It is helping me to focus on the love instead of the fear, and at this point, I think that's all I can really do as I wait and hope." We were so happy to offer our Aloha (AND Aloha Spirit)  to all the evacuees and was so happy for a fantastic outcome that the Village was kept safe by our first responders.
Community Aloha on Hawaii Island
When I wrote a Mahalo message to the Newbies Group, quite a few people said that the spirit of Aloha was why they loved Hawaii so much. I would definitely agree with them! We have MANY opportunities on this island for natural disasters to occur and there is bit of an easier feeling knowing that people will come together in Aloha and help each other out. If that is not a valuable asset to this island, not sure what is!
If you would like to join the 365Kona or 365Hilo Newbies groups on Facebook, we accept members who are anxious to learn more about how they can contribute to Hawaii Island's welfare through education, volunteerism, advocacy and Aloha!