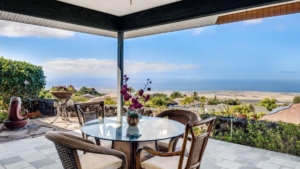 I get requests almost DAILY for information about trying to find a long term rental condo or single family home in West Hawaii. The rental market has always been pretty active, but more so now with COVID and folks coming over to rent a home before they purchase one.
Here is a list of the companies I suggest to others based on good reviews.
Words of wisdom: These are my suggestions, but you can always look at CraigsList, too. Here is the link for Kona and Hilo housing.
Just keep in mind..if someone asks you to send them money as a deposit/first month rent, it may be a scam. DO DUE DILIGENCE. That is one thing I like about the official property management companies..they are renting homes that are NOT FOR SALE (this has happened) and they don't commit fraud. (Hint: Do a Zillow search on an address of the  home you are considering to make sure its not currently for sale.)
WEST HAWAII RENTAL MANAGEMENT COMPANIES:
This link will take you to the page where they show available rentals.
RENTAL QUALIFICATIONS for Knutson:
Our Rental Qualifications are as follows: To complete our rental application, you must be prepared to provide 3-5 years of residential history as well as contact information for your rental references. You will also be asked to provide information on your monthly income, we require applicant combined gross income to be at least three (3) times the monthly rent amount.
1. SUFFICIENT INCOME — Please submit pay stubs or earning statements. If you are self-employed or retired, we require copies of two years tax returns, bank statements or other documentation to verify your current financial situation.  We also would examine offer letters.
2. GREAT RENTAL REFERENCES – be prepared to provide 3-5 years of residential history, as well as contact information for your rental references.
3. A CLEAR CREDIT RECORD –– score of 630 or higher is highly recommended.
4. PHOTO IDENTIFICATION — copies of the identification must be attached to the completed application for each individual over the age of 18 prior to any application processing.
Application fees are non-refundable. Your application is valid for 60 days from the application date and may be used for multiple properties managed by Knutson & Associates if all application criteria is met.
Application fee : $40.00
LUVA Real Estate/Property Management
Many of the properties that LUVA Real Estate manages long term are in the higher price range, but if you are looking for a beautiful home to rent while you are on island or looking in neighborhoods that fit your lifestyle, this may be a good option:
Here is the link to their long term division.
Pacific Breeze
Pacific Breeze is also AA OceanFront (Link for Big Island Properties) 
Kona Long Term Rental Page on Facebook
Another opportunity to use social for finding a place to rent is the Kona Long Term Rental Page
Alternatives to long term rentals
Sometimes you can't easily find a long term rental in West Hawaii. What you CAN do is contact a vacation rental company and discuss getting a place to stay for a few months while you look for a home. Sometimes you can get a discount for stays over 30 days and the application process is not so strenuous.
Kona Coast Vacation Rentals – This company holds a lot of inventory in West Hawaii.
If you are aware of other property management companies that are trustworthy, please leave in comment below!
This page is a service to you as you begin your journey to life on the Big Island! Please allow me to refer you to one of my trusted REALTORS who can send you available property alerts and meet with you via phone or in person to discuss your real estate goals. Mahalo! Julie