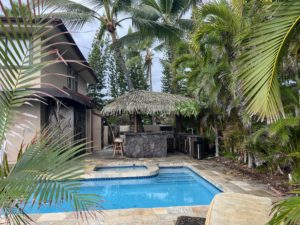 Is buying a home in Hawaii your end goal? You wouldn't be here on this website reading this post if it weren't! Right? We have helped dozens of homebuyers this year achieve that dream (taking a bow here) and the NUMBER ONE thing we ask them when they want to work with our team is: "How financially prepared are you?" Not "What do you think you have to spend on a home?"
The rules of the game have changed a bit in the housing market in Hawaii as folks are selling their homes on the mainland and deciding to come over with their proceeds to buy a home here. (This is NOT a market for 100% financing). You don't have to have all cash to buy a home, in fact only 1/3 of the homes selling right now in West Hawaii have been 100% cash offers, but you DO need to be pre-approved.
What we have seen from some of our most successful buyers is choosing how best to structure the use of funds so that they win the bid, but also can keep cash in the bank for renovations or a future mai tai on the beach. How do they do that? They start working with a financial advisor/mortgage professional months before they actually buy a home to get into a great financial position to leap when the time comes.  AND with a financial plan in place, they approach the market with patience, as there continues to be strong demand with not many homes for sale on the market. 
The Hawaii homebuying process flat out requires financial strength, strategy and planning to get in and reach your goals of sitting on your lanai with your cup of coffee and that feeling that you made it.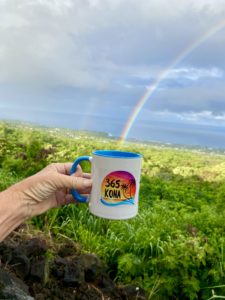 A PERSONAL STORY
We received a call from a potential and very excited buyer who let us know he was flying in to look at condos in Kailua Kona. He saw first hand when he got here how little inventory there was in his price range, but he was willing to make an offer on a condo that would end up receiving six other offers. Right before Eric started working on a bid for the home, he asked this excited buyer how much did he have to put down for the condo. The answer? Less than 5%. And he wanted to use it as an investment condo. And he didn't have a pre-approval letter. He couldn't make a competitive offer.
We learned a lesson on this experience in making sure the buyers we work with AND refer out to our Realtor partners who are not coming with cash, are pre-approved. Did you know to buy an investment property you need at least 20-30% down? These are important facts to know, and can be quickly learned by having a call with a mortgage advisor. The would-be buyer flew home empty handed, but we also connected him with our mortgage partners so he could develop a strategy for his next go round.
Here are a few things to keep in mind to ensure your plan is as strong as possible when you begin your home search.
PRE-APPROVAL: THE BEST STRATEGY TO MAKE AS A HOMEBUYER
How do you get to that steaming hot cup of coffee on your lanai? Begin your home search by getting pre-approved by a lender. You've probably already heard this is an important step, but what exactly is pre-approval and what benefits does it provide you?
From our partners at Wynn and Eagan, Citiwide Home Loans: 
As Freddie Mac puts it:
"The pre-approval letter from your lender tells you the maximum amount you are qualified to borrow. Getting a pre-approval letter is not a loan guarantee, it simply states how much your lender is willing to lend you. . . ."
And while determining how much you can afford at the start of your search is critical, the pre-approval letter also serves another important purpose. Freddie Mac also notes:
"This pre-approval allows you to look for a home with greater confidence and demonstrates to the seller that you are a serious buyer."
Many sellers are receiving more than one bid on their home and so they are in the drivers seat. A strong opening move signals to the seller that you are a serious contender for their home. As a homebuyer, your pre-approval letter signals to the seller that you're a serious, interested buyer.
Our team members lend expert guidance and include amazing lending professionals who we can put you in touch with to start developing a financial strategy. How much cash vs mortgage to use? Can you use a bridge loan if you haven't sold your house yet? Is a 1031 Tax Exchange a smart move?
BOTTOM LINE
Getting a pre-approval letter isn't just good strategy, it can be game-changing. It allows you to get a full understanding of what you can afford, and it signals to sellers that you're serious. Let us connect you today to our mortgage partners to ensure you're being strategic during the home buying process and you can get to that hot cup o' Joe in 2022!
Speaking of Joe, seriously, Joe Eagan, whom we have personally worked with, is a master mortgage advisor and he and his partners, Marla and Scott Wynn, provide education, strategy, stellar service, competitive rates, and CLOSE DEALS. We have plenty of testimonials from folks we have connected them with in the past 18 months to show the value of an experienced mortgage team. And when you get your financing plan in order, call us and we can connect you with an equally stellar Realtor or work with you ourselves!