If you have driven from Waimea to Hilo, you have driven on the Hamakua Coast and either enjoyed its rugged beauty with an ocean view or have been driving in the rain! This part of Hawaii Island is lush and verdant.
North Hilo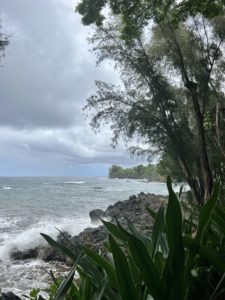 We started our journey in Hilo, with some tasty malasadas from Zippy's/Napoleon's Bakery located at the Prince Kuhio Mall after taking Saddle Road from Kona over to East Hawaii.
We show you Reeds Bay in Hilo before heading to the Hawaii Tropical BioReserve and Garden by way of the Four Mile Scenic road. By taking this short drive, you will discover the most beautiful and ALIVE road on the island, with rushing rivers and hundred foot trees encased in tropical vines.
Visitor Tip: Stop at the Tropical Garden and use the bathroom, visit the gift shop to obtain your tickets and put on your mosquito repellant! You may wish to purchase an umbrella, too, as you will see in the video, a rain shower can occur at any moment!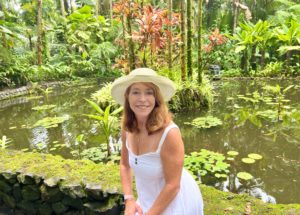 If you live on the island, you may have visited the garden in the past, but they have done an amazing job of updating the walkways and signage and it feels cared for. We really enjoyed seeing new species of plants and I don't remember "Lily Lake" before, but after seeing Monet's Garden in Giverny, I have a new appreciation for colorful water features such as this!
Hamakua Coast/Honoka'a Town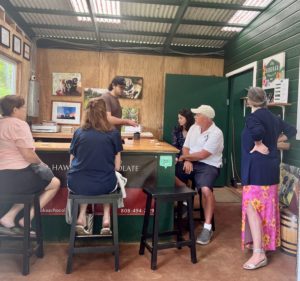 We then head north up along the Hamakua Coast to the Honoka'a Chocolate Company/Kahi Ola Mau Farm. We show you the tasting room and the hand crafted chocolate Mike Pollard carefully creates. (And me tasting three samples, which were divine..I bought those AND the Rum Bar, too!)
Our group of Kona and Hilo Newbies were treated to a concert by "Whatever Heather" with lead singer Shaye Leeper with Mike on guitar.
The Hamakua Coast has large farms like Mike's, as well as the well known eucalyptus groves that replaced acres of sugar cane after the cane industry closed down in 1993, forever changing Honoka'a Town.
We drove through downtown Honoka'a to see where the new Honoka'a Chocolate Company storefront is (which is in the video) and checked out some of the cool shops. If you want a day adventure, you can enjoy all that we did and STILL have time for lunch in Honoka'a at Tex Drive Inn like we did with our friends..who sampled the malasadas there for the first time and were glassy eyed from sampling five different flavors at once!
Learn more!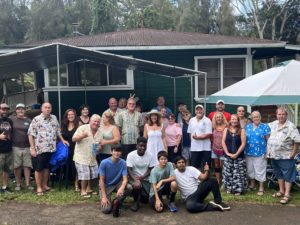 If you would like resources and information about making Hawaii home, join our 365Ohana and set up a Zoom call with us!
SUBSCRIBE:
https://www.youtube.com/channel/UCJa5jn-qu2pBS_t6Rj9AqQA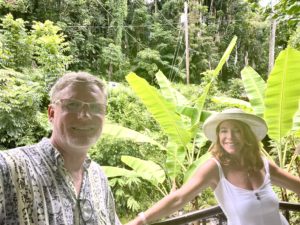 Eric and Julie Ziemelis are the 365Hawaii Group/Keller Williams Realty and offer real estate services, referrals, resources, community and more! Contact us today to help guide you in your dream of calling Hawaii home!
Julie@Ziemelis.com