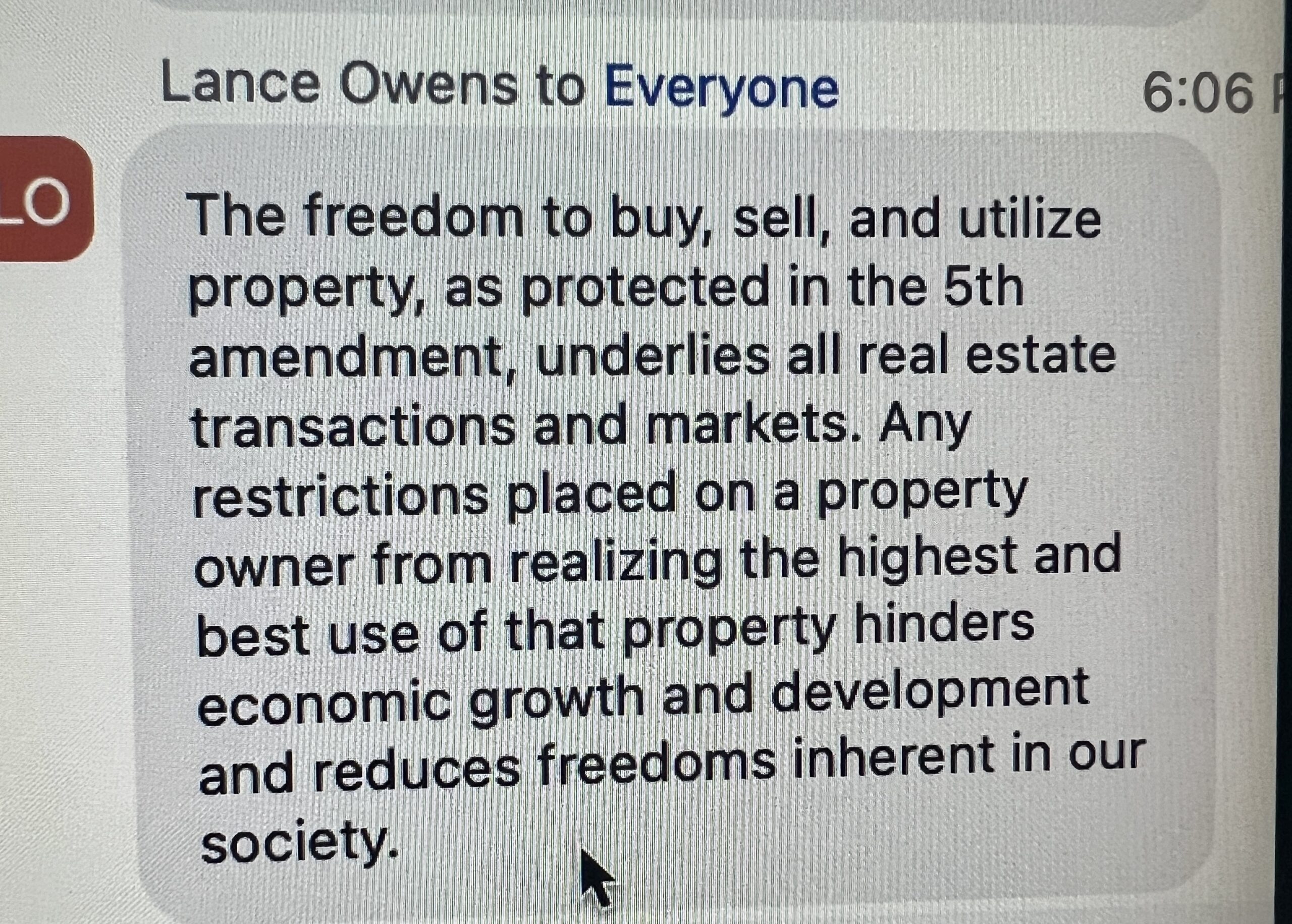 On Tuesday night, November 22, the County of Hawaii held a community Zoom meeting outlining changes regarding rules to a proposed bill that would overhaul the existing STVR ordinance.  First off, they are changing the term from STVR to TAR, Transient Accommodation Rental. It means a dwelling unit or rooming house that provides transient accommodations excluding, hotels, apartment hotels, motels, lodges, condominiums, timeshares, and cooperative apartments. READ-Single family homes.
The presentation discussed their proposed changes, including regulation of "Hosted" vacation rentals that are currently unregulated. The fear in the real estate industry is that they will ban even hosted vacation rentals.
"If adopted as is, the future of hosted vacation rentals is bleak. This is yet another taking of property rights from property owners" stated our Keller Williams Realty broker, Bill Babbitt, today.
As Lance Owens, LUVA Realty stated, " This whole thing is a fucking train wreck!" He also had a more poignant statement that he shared with folks on the video call. (See image with quote)
During the meeting, there were mostly negative comments flowing about the effect these rules will have on the island, property rights and the ability for homeowners to have hosted rentals.
LINKS TO MEETING, DRAFT AMENDMENT AND FEEDBACK
Review meeting recording here: youtu.be/V2Yf3LoWmY4
Access draft amendments here: tinyurl.com/TARVNdraft1122
Provide feedback here: tinyurl.com/STVRQA
PROPOSED FEES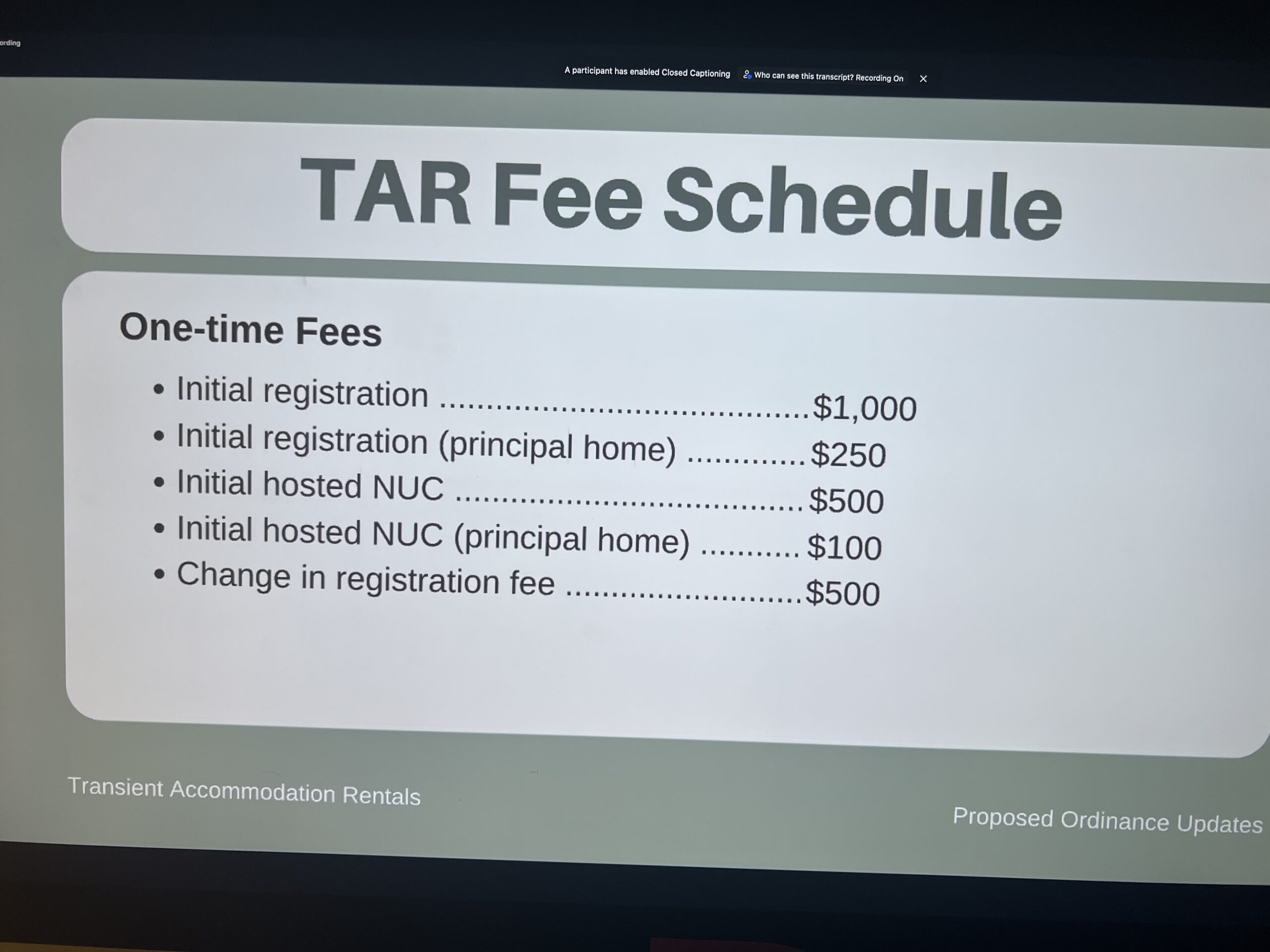 From the Council women who led the meeting-Ashley Kierkiewicz & Heather Kimball- "Please keep in mind that what has been shared is a draft – a work in progress – designed to spark conversation. We are actively taking feedback and committed to working with you to refine and finalize bill language before it is introduced at Council.Expect to hear from us in the coming weeks confirming date and time of January's community input session, and other related TAR news."
The proposed FINES will be $10,000 and the County Planning Department will be responsible for levying fines.
If you have a hosted vacation rental property, you need to understand how this will affect you.
If you had grand dreams of coming to Hawaii Island to buy land and put up a bunch of tiny homes for rental income from short term guests, you most likely won't be able to do that, as it does not conform to the future the County sees for short term housing. AND if you come to the island to build non-permitted homes and fly under the radar when hosting visitors, the fines will make you think again.
Get Involved
If you want to get involved with this issue, there is a group that is working to gather property owners whom this bill will affect. Check out www.BIVRA.net  (Big Island Vacation Rentals Association)
More online feedback: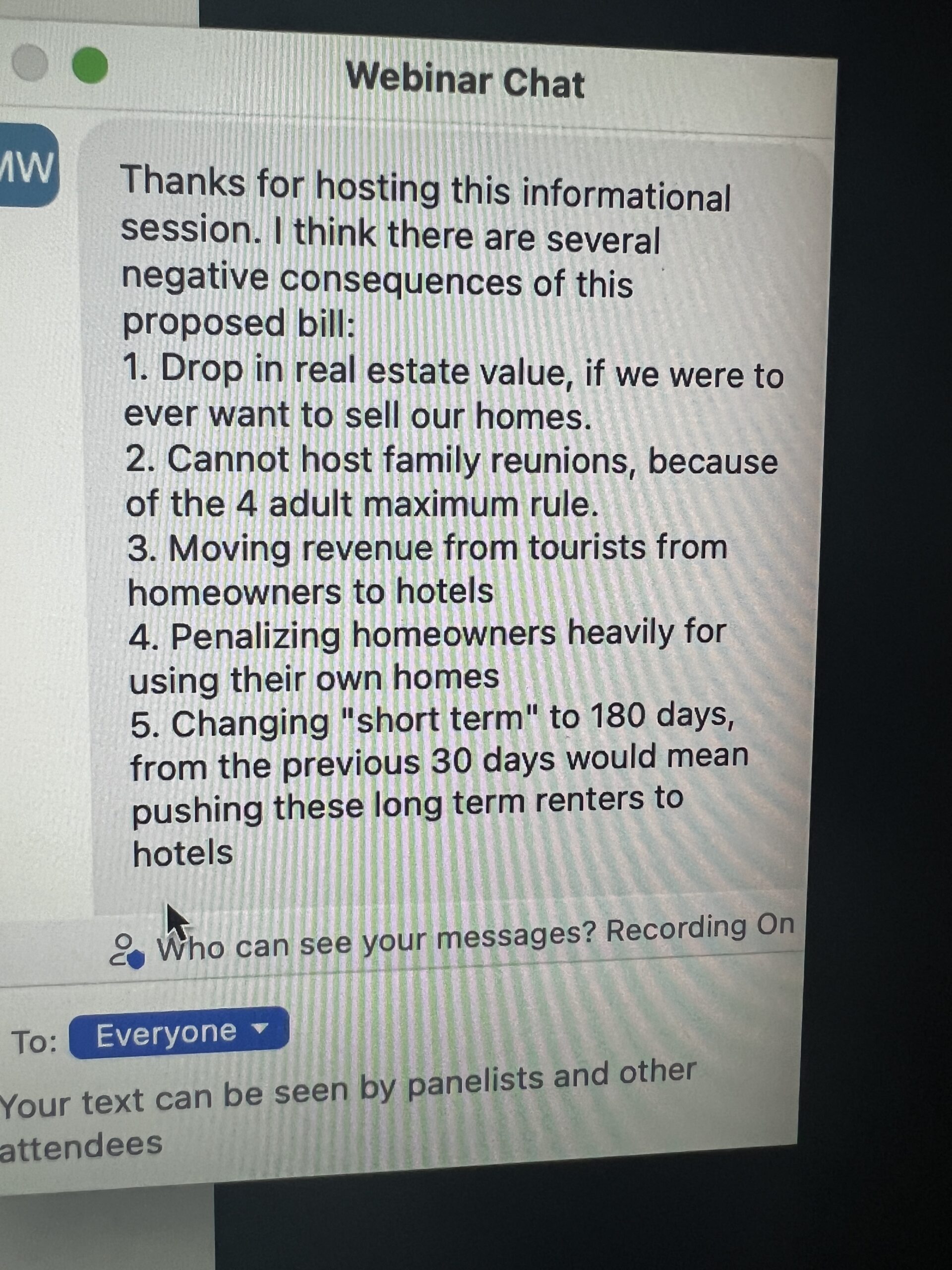 Thinking about a move to Hawaii Island and buying a home? Send me an email to Julie@Ziemelis.com and we can set up a Zoom call for Eric and I to help you or I can connect you directly to experts around the island!
You can also join our 365Ohana at https://365hawaiiliving.com/365-ohana/register/ to be able to watch the videos taped live on the private Facebook group and answer questions we can answer immediately!
Also, if you join the Ohana, you will receive my books as a thank you for allowing us to help guide your homebuying process.
If you would like to order a hard copy, go here. 
Julie is a licensed Realtor with Keller Williams Realty/Big Island Division: RS85062