On a day trip to Oahu, we took the 1.8 mile Kaiwa Ridge (Lanikai Pillbox) Trail to one of the most jaw dropping views in Hawaii! We took you along and seriously show you that perhaps the rating it was given as "moderate" is maybe not correct unless you are an athlete! (And we hike! Maybe Oahu trails are just so steep that those of us coming from Hawaii Island get a little winded!)
We were fortunate to go on a Monday during COVID days so there were not as many people there as usual, which gave us ample time and space to capture the views and the rugged beauty of this trail and experience of seeing Lanikai and Kailua Beaches from a fantastic vantage point far above the pricey neighborhoods below!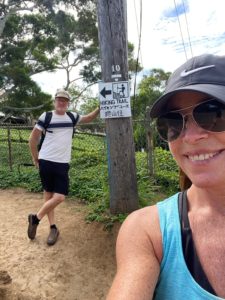 More info:
https://www.alltrails.com/trail/hawaii/oahu/kaiwa-ridge-lanikai-pillbox-trail
Considering a move to Hawaii (Oahu, Hawaii Island, Maui, or Kauai?) We have connections on the all the islands for your real estate connections!