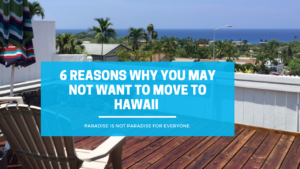 Are you contemplating a move to Hawaii? You probably have read numerous posts or watched videos about the "problems of paradise" including, but not limited to, the high cost of housing, being in the middle of an ocean and missing your family, "Cockroaches, Centipedes, Coqui's, Oh MY!" and don't forget that we also have an issue with education in the public schools that ranks us behind most states.
Beyond those oft discussed topics, let's pick a few that will show that careful consideration needs to be taken before you decide that you'd rather have sand vs snow, conch shells vs concerts, and dolphins vs dogs.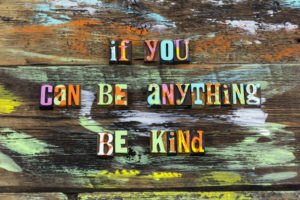 1. If You Can't Be Nice, You Will Be Miserable
If you don't feel like trying to fit in, and insist on trying to change the culture to fit your world view and have not realized yet that Hawaii has a host culture, you are going to think Hawaii is a hostile place to live. Locals can see entitlement coming. And it's not just the native Hawaiians. It's the melting pot of all those that live here and have found a way to give each other respect and Aloha no matter what station in life people come from. On the mainland, stepping out of an expensive sports car or flashing high end jewelry may get you street cred from impressed onlookers, but if you are looking for people to katow to your bank account here, it ain't happening. Your generosity of spirit and kindness has more value than an open credit card account.
Many of us who have been on the island for awhile will laugh and say that many people moving from the mainland don't even know they are entitled and behave badly. Case in point, bullying the planning department employees because a permit needs to be "fast tracked" or changed. Coming in with a hard driving, "you need to make this happen for me" attitude will actually get your permit anywhere BUT the fast track. Coming in with a smile and a "Good morning. How is YOUR day going?" is going to get you much further than an impatient and brusque attitude that really translates to, "Hurry up. Can't you see my time is more valuable than yours?" You can go one step further by saying, "Aloha kakahiaka!" (Good morning) and talk story for a bit before asking for their time to help you. Because when you realize they have the permits and you don't, and they control how your day is about to go, you should be nice. If you can't be nice, you are not going to enjoy living here for very long.
2. Social Issues
You don't have to go far to see that Hawaii has a homelessness issue. Honolulu is probably the worst, as is the case in most major cities in America right now. Even in Kailua Kona, we have our band of characters that sit near the seawall in downtown or hang out near the showers on the pier. Someone noted in one of our videos that we did a good job of cutting the homeless people out of our video. They just happened to have been elsewhere and we are NOT trying to mask the problem. There ARE homeless people and people who wander around clearly needing medication and assistance. We have a highly taxed populace that wants our leaders to fix the problem and they wring their hands about what to do…just like many leaders in many cities across the US, especially in places where rising housing prices make it hard for the working poor to live. In Hawaii, there are around 11 percent of the population living below the poverty level, and about a third could be considered Hawai'i's "Working Poor," or "ALICE," an acronym coined by United Way that stands for Asset Limited, Income Constrained, Employed. Don't you think desperation attributes to the crime on the islands? (More info) https://www.hawaiibusiness.com/change-report-community-economy/
I was asked by some people considering a move here to talk about the crime on the island. I was surprised to find that 50% of residents on Oahu worry about being a victim of crime. In Hawaii, property crime is prevalent. The state's property crime rate (28.7) is nearly seven points higher than the national rate (22.0). So, when you have to worry about someone stealing your car or your bike whenever you leave it somewhere, it is not something you would put on your list of things you enjoy in paradise. Are people being shot and murdered all the time here? No, thank goodness.
3. Lack of Opportunity
If you have been lucky enough to have lived on the mainland your whole life having an amazing career and have saved enough to retire here and not have to work another day in your life, awesome. But if you come because you realize life is short and waiting until you are 62 to finally enjoy living in Hawaii may be a recipe for regret, your ability to find well paying, meaningful work may be slim. The new wave of remote workers may actually be a silver lining in that these folks are bringing in money from the mainland that they can spend in the local economy and also foster more entrepreneurial opportunities for others.
We can hope that these folks can bring in new ideas for residents that don't want to have to leave to survive, because if you come here to raise your children, there is a very high probability that they cannot live here unless they want to work in hospitality. You don't think this is an issue until your 18 year old can't find a decent paying job that can provide the life skills to get him to the next better job. Honolulu may be a better story than let's say Kailua-Kona or Hilo or Hamakua. The slow paced life is great until you want to do something that is not available on the islands.
4. You Can't Always Get What You Want
Hum a few bars with me. I think this issue is probably happening more in the neighbor islands than in Oahu, and especially on Hawaii Island where there is just not as many stores to shop in. And it's not just the stores. There are things you just CAN NOT get here, and some of those are items you will stomp around your house when you move in and realize it. Furniture. It's expensive and many mainland stores won't ship it here and that includes other large items from places like Wayfair. AND when you look for items in places like Target or Costco, you go home to think about it for a hot minute and then you return to find it gone, poof! Never to return or be re-ordered.
There is a saying here that goes, "If you see it and you like it, get it now." Interesting when you think about it as a first world problem, that you cannot always get your chic Kohler sink or a slate colored Tesla, if you float on that strata. However,  you can't always get a Medium in a cute new style at Target, or affordable kitchen rugs at Ross, or a black colored something (like an appliance!) and it comes in some crap color you hate. You have to be flexible and patient in Hawaii. If you are going to go ballistic after buying a home and you HAVE TO HAVE the things you want, sorry friend, take a chill pill or stay home.
5. Wherever You Go, There You Are
Do you know where I am going with this one? Yes, if you come to Hawaii to escape your problems, issues, failing marriage, inability to get along with coworkers, etc, most likely, you will find the same problems popping up here, too. Because, guess what? Wherever you go, there you are! I have seen PLENTY of couples move to Hawaii in the hopes of saving a marriage. What happens instead? It exacerbates the problems because moving to an island is stressful. And like a good dose of COVID19 Shelter In Place, you don't have many friends to go visit and you spend ALOT more time together.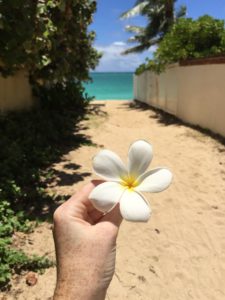 Same thing with anxiety, depression, and all the baggage you have internally mixed with everything else you haul to Hawaii. I had a friend who moved here alone and tried to be the best version of herself and do the things she was always afraid to try. She thought she would create a whole new experience from the one she left on the mainland. It worked for a few years and then she fell right back into being herself and she's a bit of a hermit and being a single woman living alone on an island has its own level of "not good".
6. Lack of Support Structure
And piggy backing off of my friends' plight of being here alone, without the energy to constantly be out making new friends mixed in with good old fashioned social anxiety, is the fact that if you don't make a very long, hard and consistent effort to create a community around you, you will be not just be lonely, but ALONE. I see divorced older women coming to Hawaii to catch a fresh start. I see single moms coming to give their kids an agrarian lifestyle and leave the sadness behind hoping everything will work out ok. I also see people coming here to heal- from whatever the hell just happened to them on the mainland..financial collapse, painful relationships with parents and people, etc. Then guess what? (See Number 5) Then you find yourself dining alone during the holidays or watching sunsets alone and worse.
I had a friend who moved here and she ended up in the hospital for days with diverticulosis. She had only been here a few weeks and when she realized that no one, besides her husband could come and comfort her in the hospital during a very low time in her life, it scared her and she moved back to Arizona. I also helped a woman who came here with two young children and her husband was being abusive. She spent the night in a woman's shelter and quickly realized there is NO housing for families in distress here. When you live in a desirable market, beds and rooms are income generating spaces and not available for those in need. And because of the need from the locals, not much is left over for the folks who just arrived.
Reality Bites, Like a Good Coral Cut 
What can I say after writing this rather depressing and honest depiction of Hawaii life? You need to find your peeps. Seriously, it's all about the people. Even if you think you are the Lone Wolf and think you can handle it, you never know when you find yourself with a deep coral cut that turns into a nasty infection and then you can't walk and take care of yourself. Yes, that happened to an acquaintance of mine. Or you find yourself on the road at night with a broken down car or you hit a pig or a goat and can't get anyone out there from AAA to help. Yep, that happened with a couple who rented our SUV.
Shit Happens to People Here
You wonder why the Aloha spirit is such a valued commodity? Being able to call someone to come save your ass is more valuable than you can ever imagine when you live on an island after you have left your support structure 2500 miles away. So, I just want you think about it. Because no one told us this stuff when we happily boarded a plane and didn't realize how much we had taken our in-laws, college friends, and long time neighbors on a distant shore. Far away.
We backed up this post with a video to give you more info.
365 Ohana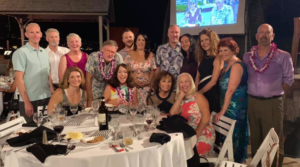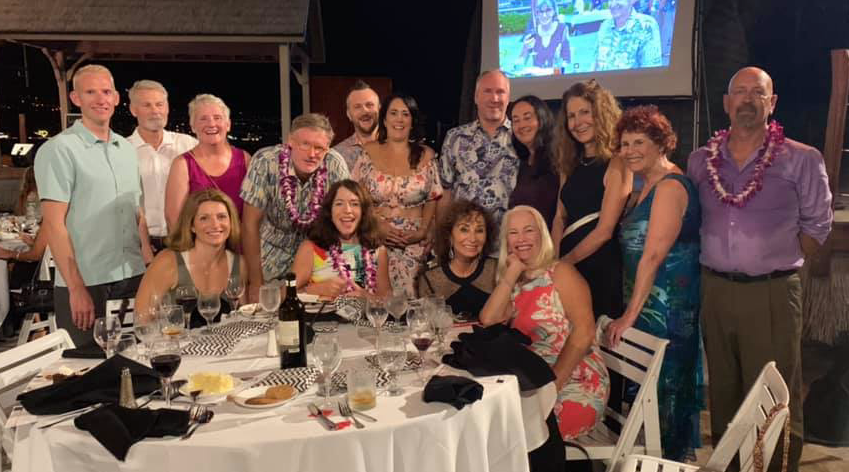 To help incoming new residents to the island, we have created the 365 Kona Newbies and the 365 Hilo Newbies groups, and the "365Kona's I'm Moving to the Big Island and Buying A Home" group on Facebook. Helping people find connection is GOLD. More gold than you would ever realize, actually. I hope someone on the other islands can offer some Aloha to newcomers like I have after my own bout with many of the above issues with "friend finding support groups". If you are coming to Hawaii Island, join our 365Hui and we can help you find a safe place with folks going through the same thing. And we foster Aloha, too!
If you are interested in moving to Hawaii Island and want to take advantage of our "365Ohana Package" email me at Julie@Ziemelis.com. I can help you get into my Facebook groups, suggest other community group pages, provide resources materials, and make introductions to professionals and others who can help make your life, move and buying a home much easier.