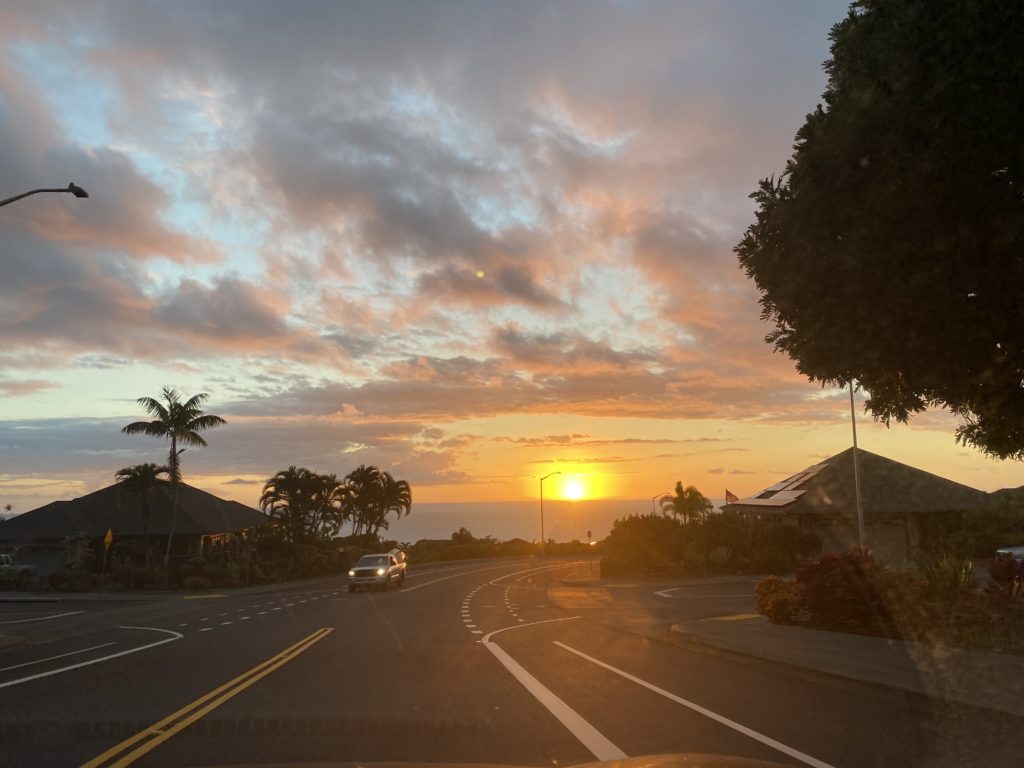 When we first arrived in Kona in 2005, we had exactly four condos to look at since the market was so hot. It was like Goldilocks and the Three Bears– the first three were NOT what we were looking for, and the fourth was just right..if you count just right needing to be completely remodeled with a gaping hole in the deck that needed to be dealt with!
However, we were bound and DETERMINED to get into the market and start our life on the island. You may be trying to decide if you want to deal with the hot Hawaii market or wait it out. If you HAVE decided to jump in, I wrote this post to give you some tips and insights about how to compete with style and grace and some persistence and patience, too!
It is no secret that record low inventory, combined with unprecedented demand for housing has caused a housing market Hawaii has never experienced before. Multiple offer bidding wars, love letters, and offers of "ease of closing" to the seller are common place.
I am in an interesting position to watch all of this unfold as members of my "365Hawaii I'm Moving to the Big Island of Hawaii and Buying A Home Group" share what they are going through in trying to compete for homes right now. Some of the members, sadly, have decided to stop looking, realizing they have been priced out of the market and their dream of buying a home in Hawaii will have to now be put on hold until "something changes" in the market.  For those that are in it to win it, I have gleaned some really helpful advice from a few of my favorite real estate partners. Let me share:
1. The Early Bird Catches The Worm (or at least gets to get their offer looked at!)
This one is for buyers who have listing alerts and when something comes into their inbox, they immediately look at the new property. Deciding if it is something they want, they either drive to see it, if on island, or call their Realtor to get more information. Because if you have chosen a great agent, (which we help you with!) they will have gotten you on the listing alert, they are aware of any properties that are coming on the market, they probably know the sellers agent personally and they know the neighborhood and surrounding area to give you in depth info about not just the property, but the surrounding area, too. Then, you make an offer as soon as your agent can grab their keyboard and hit send.
2. Now Is NOT the Time To Ask for Seller Concessions 
In a seller's market (which, if you have not guessed yet, we are in) you may risk losing the property to another buyer who has no concessions or more cash to put down. Concessions of yesteryear included asking for the seller to pay for closing costs, inspection reports,  appraisal fees, etc. Asking the seller for just about anything, especially if it's a desirable property, is one way to waste the time it took to draw up the offer and unless you can bring in your "best and highest" offer to begin with, you are wasting your time. My Realtor friends are repeatedly saying that it takes each buyer to lose at least one offer to understand what they are up against in this market.
3. Now IS the Time To OFFER the SELLER Concessions 
This market is insane and the amount of power the seller holds over anxious buyers is happening all over the country.  The days where you just haggled about price are behind us. Now there is a whole new bevy of tools Realtors and buyers are using to make their offer stand out. Some of these are pretty clever and your Realtor is key in making the offer exceptional, but without putting the buyer into a position they will regret later.  Some of these include letting the seller stay in the property as a renter for a certain amount of time after closing, buying all the furniture in the house and not expecting the house to be cleaned at closing so the seller just has to pack up and leave, buying the house with cash so the escrow closes as quickly as possible, waiving inspection reports (which you need to really think about), writing letters to the sellers letting them know how much you love their house and offering a years worth of dinners at Magic's Grill. (ok, I made that up, but maybe it could sway them!) Point is, give the hay with the horse, and the tack and stable, too.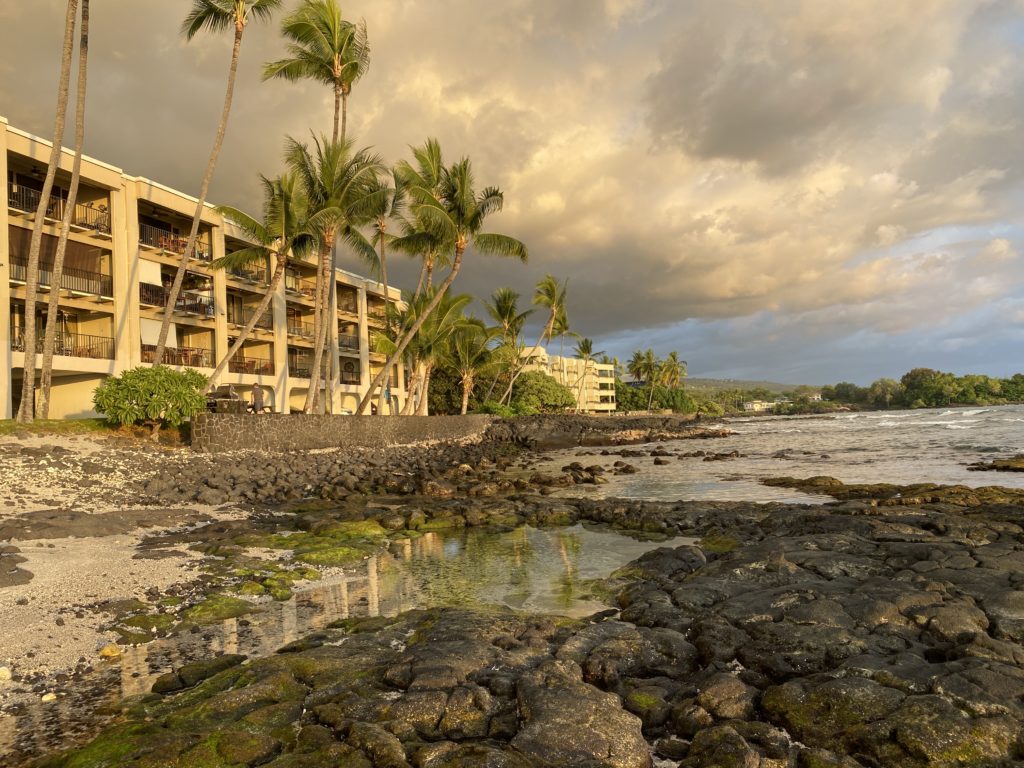 4. Offer Above-Asking
This is not the market for not just making low offers, but asking price.  You will have to make your offer strong enough to beat out a multiple-bid situation. If you want the house, you're likely going to have to go above the asking price. You can work with your Realtor on what you feel comfortable with and lean on their experience with working with successful offers of other buyers for guidance. Realtors may suggest offering $3,000 – $5,000 more to achieve the effect you're going for. Doing this will show the seller that you're serious about buying the home, and that you want them to consider you as a potential buyer.
My mortgage friends in the industry state that making an offer above asking price won't end up costing you much in the long run. What you put down and what you pay monthly on your mortgage will only change significantly if you offer an unrealistic amount above asking. Keeping your offer aligned to the home's value, while still above the asking price, will help you secure the home you're interested in.
5. Working With A Pro 
This market is so fast and competitive that you need to have someone who has the experience to negotiate the terms of the deal, makes it a point to keep what is coming up on the market on a second screen on their desk, has your number on speed dial and not only knows the market, the neighborhood, and possible pitfalls (like lava zones, permitting issues, future development, squatters in the house, etc) but also knows how to confidently draw up an offer and fight for you. As one of my Realtor friends said recently, "Now is the time for Realtors to get past the drama, stay calm for their clients and hold the deal together."  Seriously, I am beyond proud of the REALTOR partners my husband can refer to you to help you make your dream a reality.
Worried about the multiple offer scenario?
The National Association of REALTORS has created a brochure and information for both buyers and sellers when dealing with a multiple offer scenario. They developed a BUYERS AND SELLERS GUIDE FOR MULTIPLE OFFER NEGOTIATIONS. Take a look before you jump into home buying so you can gain valuable knowledge.
Looking to be connected to a REALTOR who has the experience, dedication, stamina and knowledge to help you compete in this market? Join our 365Ohana to be connected to a reliable and vetted REALTOR on any of the islands (and especially on Hawaii Island!)