Recently, my family and I traveled to Oahu to visit and explore while the island was shut down to visitors from the mainland. We just wanted to be able to go to Waikiki and be on the beach without thousands of people and we wanted to easily walk to Lanikai Beach and swim in that stunning blue ocean. For you see, Oahu is jaw dropping gorgeous and to be there in July during the sliver of a moment when we could travel from Hawai'i Island to Oahu during the pandemic to see what it was like with just the residents there..well, it was amazing! However, we have been to Oahu a few times when it was not so empty. And that flavors my perception of the island.
I have had friends move from Hawaii Island to Oahu to get better healthcare, jobs, and high rise views. They have loved a more cosmopolitan lifestyle. So, here are my Top 5 Differences!
Drive along the H3 Highway

Traffic – Oahu has some of the worst traffic in America. With the pandemic not over yet, with officials working on managing tourism better, and with people being able to work at home now, this may change for the better. Hawaii Island can be frustrating when you can't safely get around people on the road with its two lane highways. If you enjoy zipping along an eight lane freeway and more connections to different parts of the entire island, Oahu may be for you.

Shopping– Hands down, Oahu has fantastic shopping experiences! Ala Moana Mall and downtown Waikiki will keep you gawking for hours. Big Island? Hilo has Price Kuhio mall and Kona has Kona Commons (which IS getting some new stores like an Old Navy and Island Naturals) and the Kohala Coast has Shops at Mauna Lani and Queens and Kings shopping centers..however, if you are looking for that mainland mall shopping experience, you have to give it up to Oahu.
Surfing-Come on. North Shore, do I need to say anything else? Hawaii Island has surfers, don't get me wrong and they are having fun out there. But, we don't have globally recognized surf contests with 50 foot monster waves. If you love surf culture, again, Oahu has you covered.
Home prices– HERE is where we can compete and even win a bit on Hawaii Island. Oahu is just as expensive to live in as most major destination cities on the mainland.

High rise living at 1118 Ala Moana Blvd

You are more likely find homes in the 1.3 million dollar range than some of the median priced homes of $650,000 in West Hawaii. And did you know that you can find single family homes in nice neighborhoods in East Hawaii for less than $400k still? But if you are loving the idea of a swanky luxury condo in a high-rise in Waikiki, well that is a totally different and more active life than you will find on Hawaii Island, where building codes state that nothing higher than a coconut tree can be constructed. Ever.

Island Fever-Sorry, Oahu, you are small. Did you know that you can put ALL of the main Hawaiian Islands into the land mass of the Big Island? If you want to wander free without people and can drive for hours unencumbered, we  have that in spades on the Big Island! BUT, if you are not much of an explorer, like to spend most of your time in swanky restaurants, dancing in bars, hanging out on a famous beach, going surfing in challenging waves, and think a weekend adventure is to drive 45 minutes to the beaches on the other side of the island, well, Oahu is your island.
As we are fond of saying, there is a butt for every seat in Hawaii, and that is why it is important to do your research on the islands to see which one fits your lifestyle best!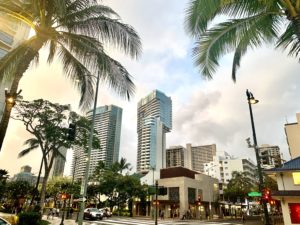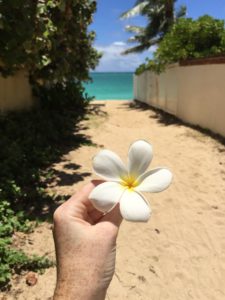 If you would like to purchase real estate on Oahu, Big Island of Hawaii or ANY island in Hawaii, we have a fantastic team of Realtor partners on ALL the islands who can assist you. I have personal friends who LOVE selling in their niche, including downtown Waikiki, Kailua, and Honolulu. Let us make the connection for you at no cost to you and you know you will not only connect with a Realtor, you will connect with someone who can help you make even more connections in your new town. And when it comes to relationships, that is gold. Aloha!