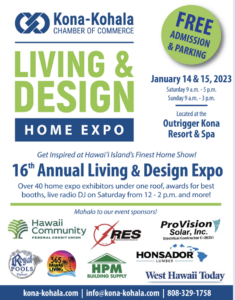 On January 14-15th, 2023, 365 Hawaii Living is sponsoring the Kona-Kohala Chamber of Commerce Living and Design Expo at the Outrigger Kona Convention Center. We will have a 20×20 education booth offering intimate seminars about the real estate market, mortgage programs, home ownership issues in Hawaii and volunteer opportunities. The event is free to attend!
Julie and Eric Ziemelis, 365Hawaii Group of Keller Williams Realty, and founders of 365Hawaii, along with mortgage experts from VIP Mortgage and real estate advisors in West Hawaii will be on hand to lend one on one advice, resource materials, available listing information, and more! We will be doing some fun giveaways and attendees can win prizes and gift cards!
Come ask questions about moving to the island, how to create community and get involved, and have your real estate questions answered.
Julie is the author of "How To Move To Kona" and "The Insiders Guide to Buying Real Estate on the Big Island of Hawaii". She also wrote a memoir of her first year on Hawaii Island,"1 year, 2 kids and 800 Sq feet- Living Small on The Big Island"  These books will be available for sale at the Expo booth.
Commercial Realtor, Susie Scribner will be on hand to discuss office space, costs, availability, etc. We also have mortgage professionals, Realtors from all parts of the island, and non profit leaders speaking!  Eric Ziemelis is running the video so we can keep all this goodness also on YouTube, Lance Owens is providing the market update and can chat about issues in the County affecting homeownership and Kris Adair is leading the round table on the STVR legislation on legal ohanas. So, it's going to be a knowledge packed opportunity!
365 Hawaii Living Seminar Agenda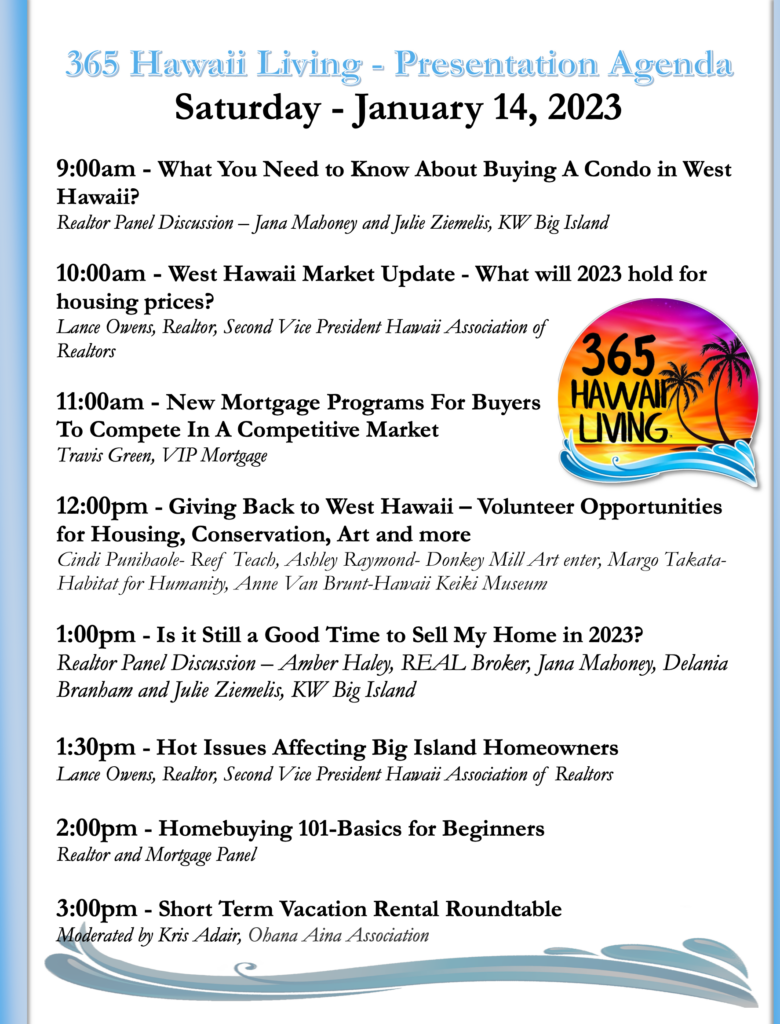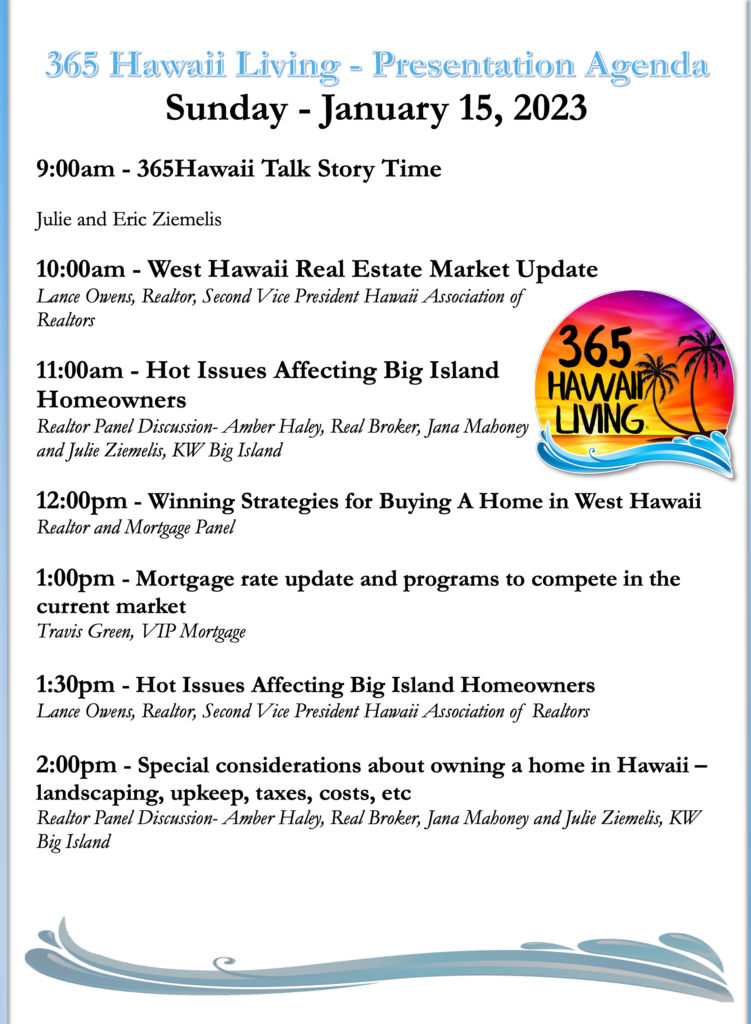 Your hosts: Eric and Julie Ziemelis – 365Hawaii Group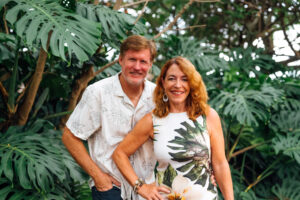 Eric and Julie Ziemelis are the 365Hawaii Group of Keller Williams Realty. Julie also hosts three monthly real estate shows on the "365Hawaii Group Real Estate Minute' YouTube channel and Hawaii Island Real Estate podcast.  Come watch the team live as we give the West Hawaii Market Update on Saturday morning!
Eric has been selling real estate in Kailua Kona for four years and has extensive experience in condominium management in West Hawaii.
Julie has been involved in the real estate industry for over 25 years with a background in marketing, community relations and event planning. She earned her real estate license in 2022 to create a real estate team with her husband, Eric and help people who are drawn to the island and embody the Aloha Spirit. If you are considering buying or selling a home on the island, we can help you OR introduce you to one of our neighborhood experts that reside around the Big Island.
Eric Ziemelis-RS-80376  Cell: (808) 333-1004 Email: Eric@Ziemelis.com 
Julie Ziemelis- RS-85062 Cell: (808) 785-2898 Email: Julie@Ziemelis.com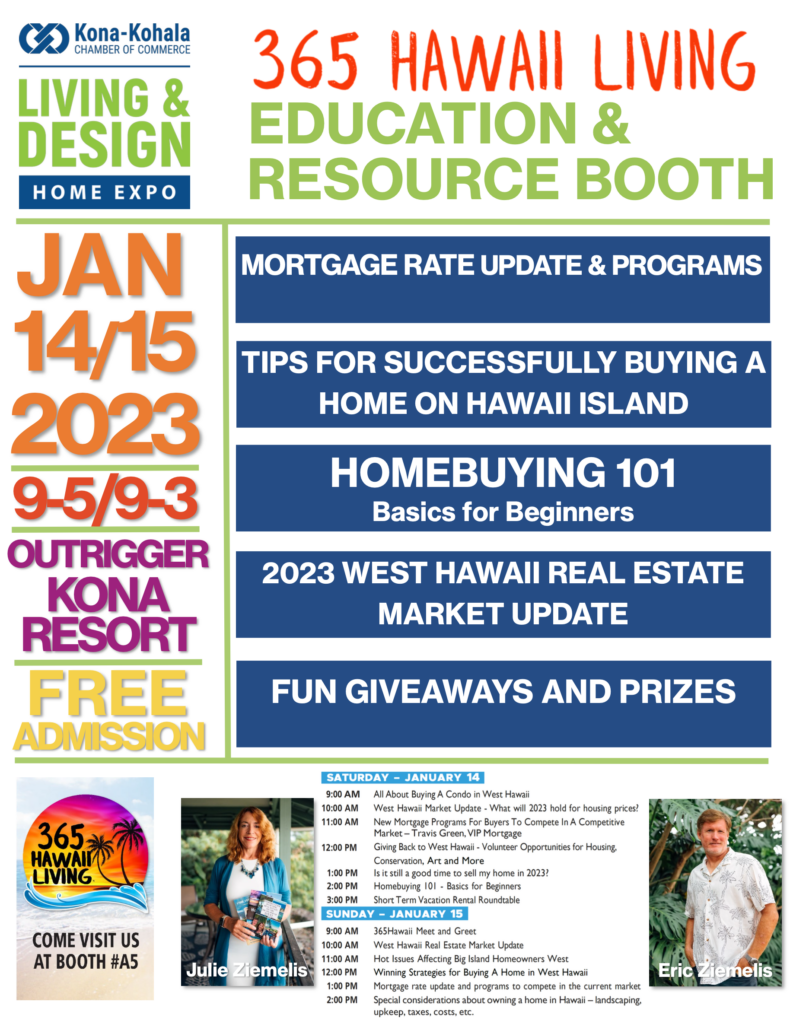 Co- Sponsor VIP Mortgage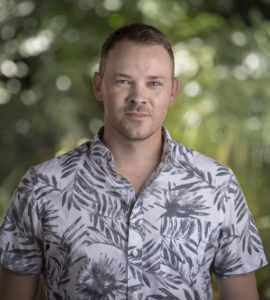 Travis Green is the Branch Manager at VIP Mortgage
Travis began his career as a loan officer in 2015 in Denver, CO.  He moved his family and business to Kona in January of 2019. Since joining VIP Mortgage in early 2021, the Green Team has grown to now include Loan Assistant Michelle Kaercher and Loan Officer Ricky Ostrander. We pride ourselves on top notch communication with borrowers and real estate agents, extensive knowledge of loan products and guidelines, and our dedication to closing on time with no surprises.
NMLS#: 1383244
Licensed In: CO – #100500281; HI – #HI-1383244
Cell: (808) 333-6790 Email: tgreen@vipmtginc.com